Enrico Uva
My grandmother often said that any fool can grow a tomato. They naturally produce a fair number of alkaloids so pesticides are often not necessary, certainly not in a small garden. Even
alarmist sources
reveal that conventionally grown tomatoes do not have the highest concentration of pesticides. So I get a laugh when I see four or five tomatoes labeled "organic" being sold for $4 at my Bois Franc neighbors' market. For each of the last 40 days or so I've been eating garden tomatoes that germinated from seeds from my compost pile. Total cost: about $2 for the couple of bags of earth I added.
It would be nice to have my tomatoes analyzed. Would pesticides show up from the water I use to irrigate them? Do they contain detectable levels of arsenic from the soil or from the treated wood used in my neighbors decks? Was the topsoil I added contaminated? Are they more nutritious then store-bought fruit? In general how do organic fruits and meats compare to conventionally grown ones?
Recently related questions have been answered by a meta study. Here's a summary.
Question 1
: A 2012 Stanford School of Medicine meta study involving a group of researchers without an obvious conflict of interest concluded that organic food and conventionally grown food are equally nutritious. Is this anything new?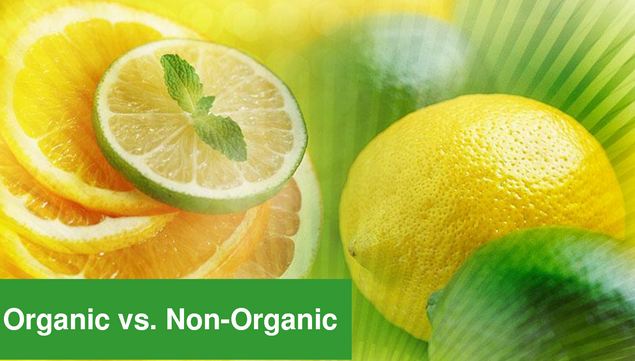 Answer 1:
Nope. A meta study published three years ago in the American Journal of Clinical Nutrition (July 29, 2009) and discussed in a previous
Science 2.0 article
arrived at the same conclusion
Question 2
: Which type of food is free of organic pesticide residue? Which has levels below permissible levels?
Answer 2
: According to the same Stanford group which examined 223 studies involving either pesticides or nutrients, 62% of conventionally grown food and 93% of organically grown fruits and vegetables had no pesticide residues. In almost all cases the levels of pesticides were below permissible levels.
Question 3
: Which meats, organic or conventional, are less likely to be contaminated by harmful
E. coli
bacteria?
Answer
: Neither. The common culprits, regardless of farming methods, were chicken and pork.
Question 4
: For organic meat, is there less a possibility that it will be contaminated by at least 3 bacteria types that are resistant to antibiotics?
Answer 4
: Yes, 33% less likely, but there are probably no clinical consequences to this, according to the authors.
Question 5
: Did the authors find any long term studies of the health benefits of eating organic versus conventionally grown food?
Answer 5
: Nope! In the last fourteen years, organic food in the United States has grown from a $3.7 billion to a $24.4 billion business. But the growth has been based on a combination of misinformation (with regard to nutritional content) and a mixture of fear and possibly overcautionary principles (organic food, overall, does have less pesticide residue, but we don't know if the small amounts are actually harmful.)