Enrico Uva
When it comes to comparing groups of people, there are always more differences within a group than there are between groups. This truism guards us against racism, sexism and ageism. But the idea is not often applied to adolescents, and it surprises me that I have never heard someone publicly complain, "I've experienced more discrimination as a teenager than as a woman or green-skinned person."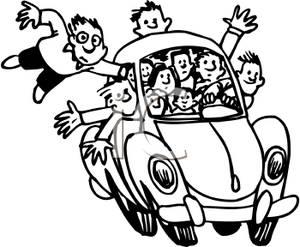 Yet there is an unfair stereotype of teenagers: if left unsupervised for an extended period of time, they will all supposedly drink, smoke up, get pregnant/impregnate . They are believed to be more emotional and lazy than adults. And what is the most troubling is the false claim that "neuroscience reveals that their brains are more childlike than adult-like".

I view them as a highly diverse group of people maturing intellectually and emotionally at various rates. Many taken on challenging responsibilities and are demonstrably capable of doing far more than we sometimes imagine. Obviously, because of inexperience, they are more vulnerable than most adults, but we do them a disservice by labeling them as children.

There are people who are paid by government or school districts to lecture educators on the latest "neuroscience", and yet they present, at the very least, a very one-sided view of things. In one case, someone showed teachers a suspicious graph pretending that brain development from birth to age 26 was a linear process. When I looked up the source of the lecturer's graph, the researcher turned out to contradict the presenter's main (media-inspired?) message:
It is not, as has often been reported in the

popular press, that adolescents are unequivocally more

prone than adults to activate subcortical brain systems

when presented with emotional stimuli (or that they are

more "emotional"). Rather, adolescents are less likely to

activate multiple cortical and subcortical areas simultaneously,

which suggests deficits, relative to adults, in

the synchronization of cognition and affect. Functional

studies point to improvements in the coordination of




emotion and cognition over the course of adolescence

(Steinberg, 2008).



Not wanting to embarrass the lecturer, I approached her at the end of the lecture and brought up the above concern. Unless she was just humoring me, she seemed aware of it but claimed not to have gotten into it due to time restrictions. A few years ago, in a popular essay, Daniel Epstein reminded readers in the "Myth of the Teenage Brain" that snapshots of brain activity do not necessarily identify the cause of teen behavior and problems. Similarly, educational psychologist David Moshman pointed out that
brain development is not totally hardwired; "it's as much the result of cognitive activity as its cause."

What do readers think? Are our attitudes overextending adolescence? What is motivating this movement in the wrong direction, assuming it is misguided?
SOURCES
Laurence Steinberg
. Should the Science of Adolescent Brain Development Inform Public Policy?


Daniel Epstein
The Myth of the Teenage Brain
.
David Moshman
The Teenage Brain: Debunking the 5 Biggest Myths