Enrico Uva
When I was an undergrad in the early '80s, course evaluation forms were relatively new. Or at least the science dean at our university was slow to act upon them, or maybe he did not see things in black and white.
Entering my second year of chemistry, I was unaccustomed to hearing negative things about a science professor. In Quebec, after the first year of university, a student has already been exposed to three years of college teachers. How's that possible? We graduate students after 11 years of grade/high school. So typically, at least in the sciences, in what would be grade 12 elsewhere on the continent(my apologies to excluded Mexico), students take enriched versions of AP courses in the freshman year of a junior college called CEGEP. The second year of CEGEP is more or less equivalent to a U.S. university freshman year, and so on.
Among the dozen of calculus/physics/biology and mostly chemistry professors I had seen at work, there were obvious personality differences among them, and more importantly some were a little more talented in conveying concepts or in getting you to work harder without necessarily making you feel so much pain. But Dr. V was clearly cut from a different mold.
In my first lecture of his analytical organic chemistry course, I noticed he had a hard time completing a sentence. While he spoke, I perused his manual and observed that he would be talking about chapter 5 for a few minutes, move to chapter 3, and then to 7, and then off on a tangent. I gave him the benefit of the doubt. It was after all just the first class. Maybe in his strange way he was simply giving us an overview of things. But the second lecture was just like the first one. Were all the rumors actually true? Were we doomed?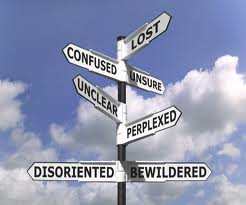 Not at all. Dr. V's labs were like none we had ever experienced. No dull cookbooks to follow, and you could not turn to any peer for help because everyone was given a different unknown organic chemical to identify every two weeks. The functional groups of the molecule had to be inferred from characteristic chemical tests. There were suggested tests, but we had to devise our own sequence to narrow it down. An infrared spectrum, which gives a kind of fingerprint of the unknown, was also run. Using a screenless terminal (a teletype) we subsequently had to consult the computer's data base. Our unknowns were often and deliberately not to be found in the computer. But there were similar compounds. If we were on the right track, the major peaks of the spectrum would be in the same general location. Finally we had to narrow it down after consulting a more complete library of compounds found in binders thicker than my thighs.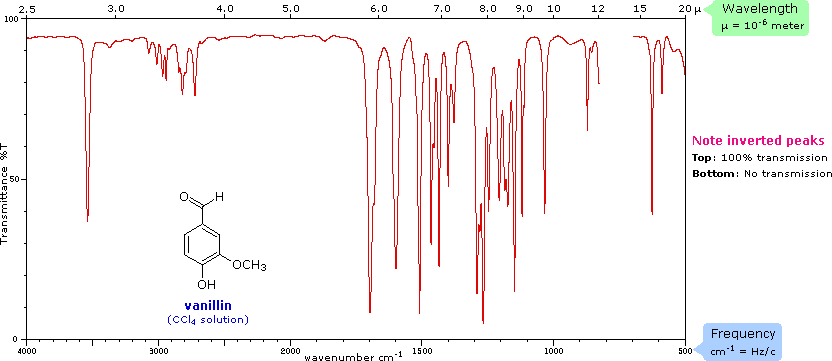 No professor may have setup a more potentially frustrating situation but only only Dr. V made me feel like Sherlock Holmes, or at least like Watson. He once told me, "Brilliant piece of logic Mr. Uva, but your mind was not open enough to account for one more possibility!" Dr V. was also the only professor I had who carried out lab exams and did so on an individual basis. He again gave you an unknown and you had to think before him. You had to devise tests and ask him for the observations,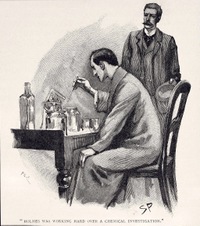 and then he'd watch over you while you were on the computer. After all the lab experience, the exam was not intimidating, and it was far more satisfying than acing a conventional written test.
A month before the end of the course, one of his ex- students who was working as a technician at the university told me that his friends had once placed small nuggets of explosive nitrogen triiodide on the science faculty toilet seats. Dr. V had taken the prank in stride. It gave me one more reason to like him.
After graduating I heard that he was no longer teaching, that he been victimized by bad reviews. It was almost as sad as the news of the Fabrikant murder of
Michael Hogben
, a former colleague of the innocuous Dr.V.