Enrico Uva
Shortly after puberty, I would get inexplicable pains in the gut. Sometimes even at the park, I would lie on my belly to alleviate the stabbing sensations. My friends, rightfully so, found it comical when one evening I agonized on a slope, rolled down the hill and ran for the rest rooms.
My dad hypothesized that excessive juice was the cause. But I had learned from experience that only fruit juices with grape as the primary ingredient would cause problems. It had to be something else. Maybe I had become suddenly sensitive to milk, which
I had grown accustomed to drinking like water.

As soon as I cut milk from my diet, my symptoms disappeared. Shortly afterwards, I read an article about lactose intolerance. I was fascinated by how the enzyme's (lactase) production would not necessarily adjust proportionally to the growth of an adolescent.

I never went to a doctor to obtain more rigorous confirmation. That would have come from a hydrogen breath test. After fasting for eight hours, a patient drinks a lactose solution. Over a period of two hours to three hours, he then breathes into an analyzer. When lactose is not digested, bacteria break it down anaerobically, creating methane and hydrogen gas. The sudden increase in pressure in the small intestine causes the cramps and also gets elevated concentrations of hydrogen to diffuse out of the mouth.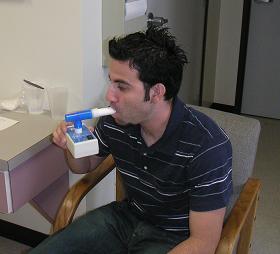 The only remaining problem was that I loved cereal. After a few breakfasts without it, I was almost experiencing withdrawal symptoms, so I tried having Cheerios--the planet's best cereal--with a small amount of milk. Happily I was able to get away with it. This made me realize that my body's lactase production had not totally shut down.

Several years later, lactase pills entered the market, but they did not jibe too well with my frugality. Then one day, I came across an article which pointed out that levels of the enzyme actually peak in the morning and evening hours. So I experimented with having either ricotta products or a half cup of milk with my supper. It worked like a charm, and sure enough, if I tried having any between 11 AM and about 4 PM, I would get sick.

Ricotta, a key ingredient of sumptuous ravioli, tortellini, and cannoli, is not really a cheese. It is made from milk whey, left over from cheese production. Free of casein, ricotta forms after fermentation-acids and subsequent boiling cause other milk proteins to coagulate. Compared to cheese, ricotta contains much higher levels of lactose.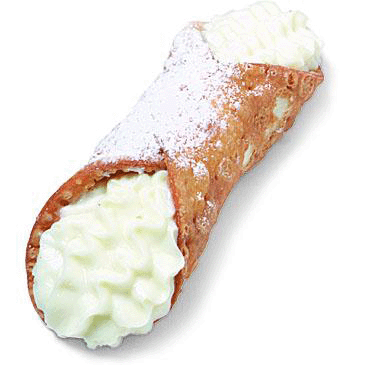 About 20 years ago, in a totally different self-experiment, I went to a drug store and asked a pharmacist for some hydrochloric acid. He wondered why I needed some. I mentioned I was a chemist, and that I had run out of the acid in the middle of an experiment. Clearly perspiring, he actually sold me some, and I used it to successfully to remove a small wart from my cheek.

A dermatologist would have been a saner option, but I 've always been intrigued by scientists who have used themselves as guinea pigs. Most science readers are well-versed in J.B.S. Haldane's low pressure experiments, Pierre Curie's radium burns, and Hoffman's acid trips, but a less known case is that of Dr. Roger Altounyan,
who
deliberately inhaled derivatives of khellin to see if if they could alleviate his asthma.

If more pharmaceutical researches and health professionals were known to participate in their own clinical trials, it might do wonders for the public perception of their science.