Paul Knoepfler
I'm a big fan of stem cell technology and its future promise to do all kinds of pretty amazing things to fix up the human body.
However, at the same time, bionics is pretty freaking remarkable as well, and holds enormous potential for improving human life and treating certain injuries.
So I wonder which holds more promise: Bionics or stem cells? In the bionics vs stem cells biomedical battle, which wins say in 10 years from today?
Of course both may be instrumental or even synergistic, but for some conditions both technologies hold competing approaches.
For example?
Take the eye. The human eye is a wonder as a sensory device, but it is prone to injury and in humans to degenerative illnesses such as macular degeneration, the most common cause of blindness. Stem cells are being investigated on a number of fronts for treatments for vision impairment and blindness. The best example might be the work of
Advanced Cell Technology (ACT),
which I gave my
2011 Award for Stem Cell Company of the Year to
, using human embryonic stem cell (hESC)-derived retinal pigmented epithelial cells (RPEs), which is now in combined Phase I/II FDA-approved clinical trials for treating two different forms of macular degeneration. Very exciting.
One ACT patient is running a blog that I found very interesting.
However, at the same time, bionics researchers are making striking progress to help restore vision as well. Right here at UC Davis, where I am a professor, work was announced today (I'm not involved) in which a bionic telescope is implanted into patients' eyes who also suffer macular degeneration. Neato!
And it seems to work!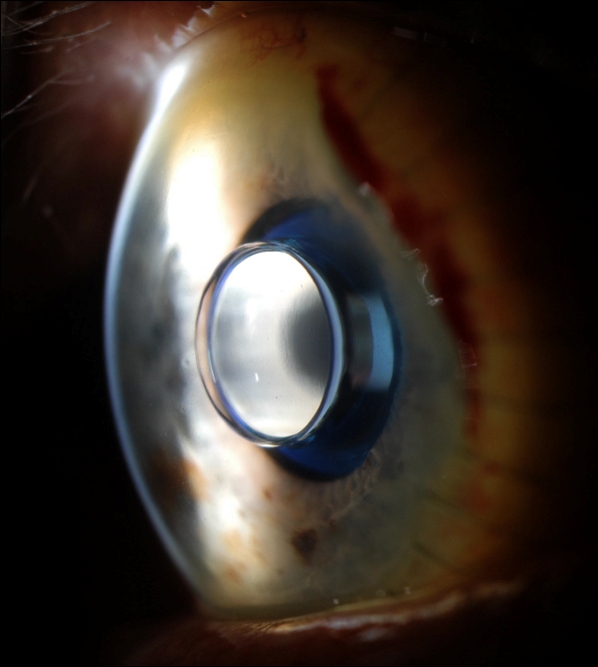 It may seem like sci-fi, but many other human body parts and organs may be replaced in the next decade either using stem cells or bionics or both.
We just saw another recent article on stem cells (in which I was quoted about the dangers of dubious stem cell clinics trying to make a fast buck, a bit of an obsession of mine) in which spray-on stem cell-based skin was discussed as well as genital replacement via stem cells. You may chuckle at that, but for soldiers hurt in war as well as others such as construction or factory workers hit by the horrible injury to lose their genitals it is no laughing matter and this holds promise to help their serious injuries.
It is also becoming more realistic to expect
stem cell treatments for deafness
in the next decade along with the already somewhat "bionic"-like implantable hearing aids.
People are also talking about limb replacement
, although bionics seems far ahead of stem cells there and more "primitive" organisms seem to have a leg up (ha ha) on us humans there.
A cool NYT article today on wearable robotics too:
here
.
It's going to fun to watch as both stem cells and bionics work to transform medicine and quite literally human beings. I feel really fortunate as a stem cell scientist to get to be part of what I see a true revolution in medicine. I just wish I could get in on the bionics stuff too!