Enrico Uva
"The death of the chemistry set is almost an unintended consequence of the rise in consumer protection laws."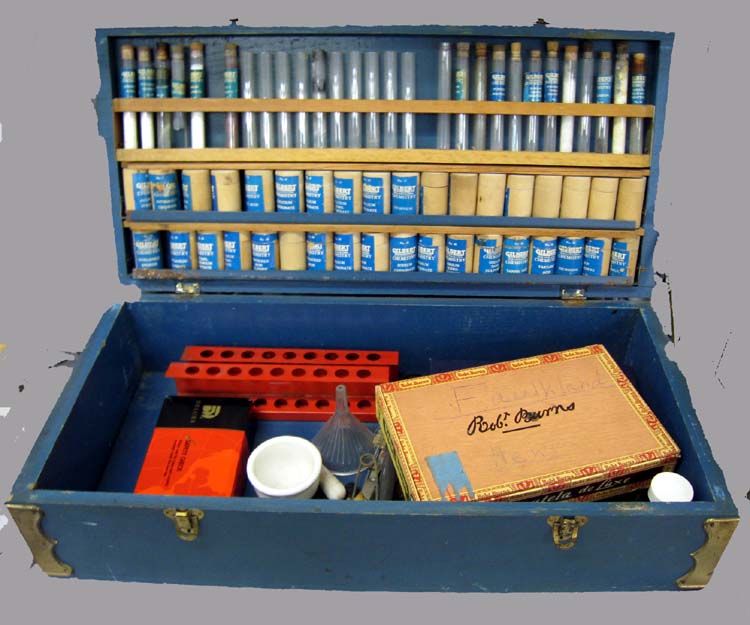 Read more:
http://www.smithsonianmag.com/science-nature/The-Rise-and-Fall-and-Rise-of-the-Chemistry-Set-173727391.html#ixzz2DF52yWwb
When I was in my late teens, my younger cousin came to visit us from Italy. From playing with my chemistry set, he had bleached the belly area of his brand new Montreal t-shirt.
"Don't panic," I reassured him. "The original dye on your shirt is exactly the kind of blue that I could easily make from ferric ammonium sulfide and potassium ferrocyanide."
Indeed, by fluke, it was the perfect match for the rest of his t-shirt and there was no trace of the stain. But within minutes, a tiny hole appeared. It soon grew to the diameter of a cantaloupe!