Whereas in America we've been wasting our robot races on autonomous cars that can drive on real roads without causing Michael Bay levels of collateral damage, Japan has taken a more subtle approach.
Their "
history making
" bipedal
robot race
involves expensive toy robots stumbling through 422 laps of a 100 meter course, which is followed by visually tracking colored tape on the ground (I'm making an assumption there--the robots may actually be even less capable than that). This is surely one of the most ingenious ways to turn old technology into a major new PR event.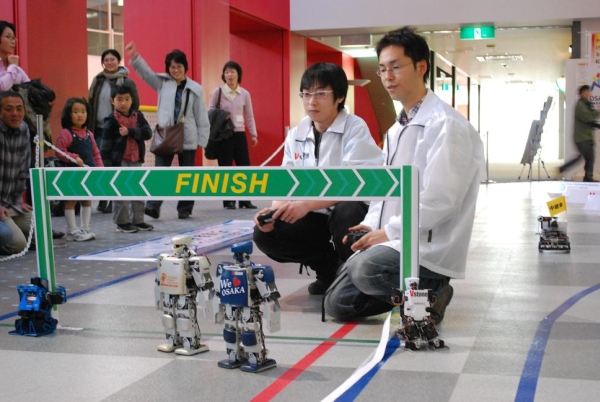 I assume they weren't remote controlling these "autonomous" robots during the race.
Unfortunately, I don't have any video or photos of the 100 meter course; instead I have this:
And the winner is...Robovie PC! Through some uncanny coincidence, that was operated by the Vstone team, the creators of the race.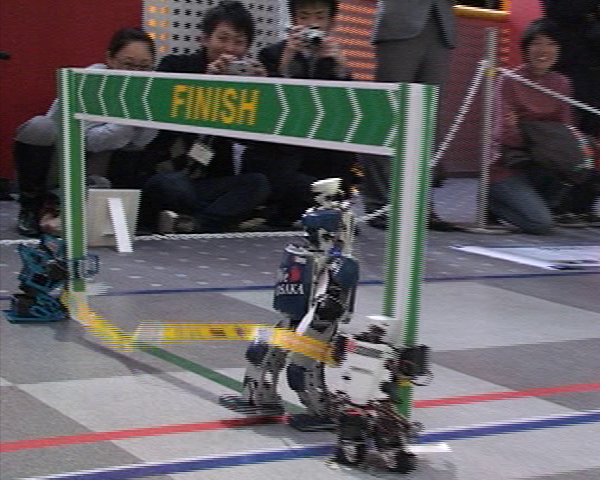 The practical uses of this technology are numerous. For instance, if you happen to have 42.2 km of perfectly level and flat hallways with no obstructions, one of these robots can follow colored tape around all day without a break(down), defending the premises from vile insects and dust bunnies.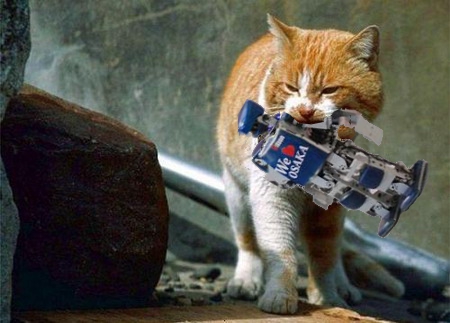 There's no doubt that in the next competition, they will continue to improve their survival capabilities.