Hank Campbell
Dr.
Benoît Mandelbrot (1924-2010),
IBM Research Fellow and later
Sterling Professor Emeritus of Mathematical Sciences at Yale University, is a
mathematician best known as the father of fractal geometry.
In 1958, he joined IBM to help tackle the problem of line noise and in doing so discovered it was
was both erratic and consistent, an inescapable natural feature of the system and that every burst of noise also contained within it bursts of clear signal. The ratio of periods of noise to periods of clean transmission remained constant, regardless of the scale of time used to plot the phenomenon, and that became the basis for fractals. He later was able to find a similar pattern in cotton prices and it led him to work on finding a deeper meaning in geometry and nature, self-similar symmetry.
He left behind
a mass of idiosyncratically organized drawings, computer print-outs, fractal films, manuscript scribbles, objects, and Polaroids in his office in Cambridge, Massachusetts and Bard Graduate Center in New York City is hosting his left over works (and other things as well) from September 21, 2012 to January 27, 2013.
Stop by if you are in town, and see how a mathematician 'embraced the visual', even if a lot of his stuff is scientifically impenetrable. Even a great thinker's junk can be pretty cool.
18 West 86th Street, New York City. More details here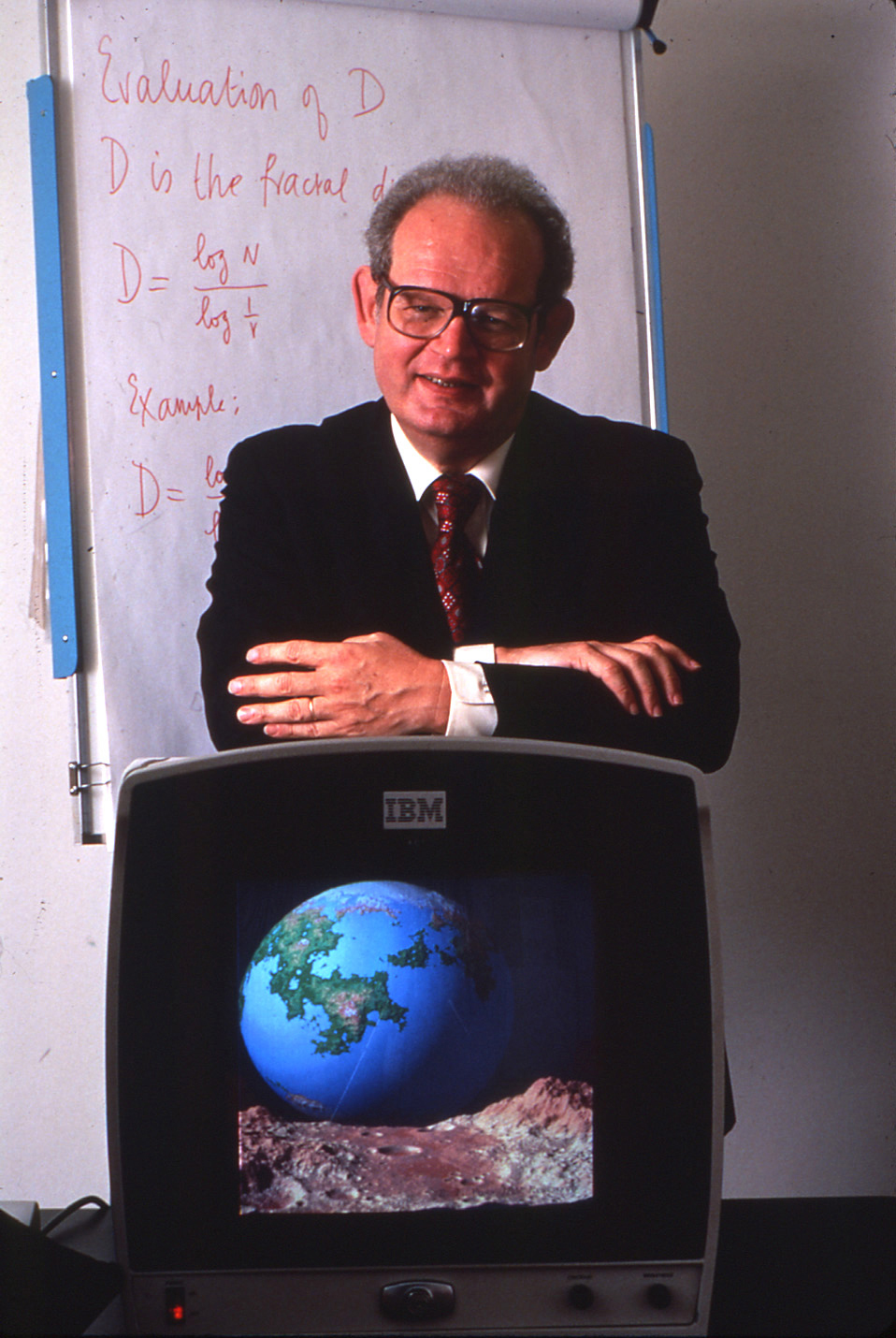 Mandelbrot with screen image from "

Planetrise over Labelgraph Hill (Souvenir from a Space Mission that Never Was)". Programmed by Richard Voss, 1982