About Michael Currently working for Queensland Health's Needle and Syringe Program developing training for staff and educational resources for clients. Alas, no books written... yet. Current non work project is getting all of my handwriting notes and teaching sheets up online.
Michael's Gallery
Click on an image to see the full-size picture.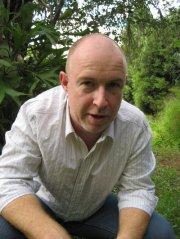 Click here to see all of Michael's photos.
Blogroll Michael hasn't added any blog recommendations yet.
Recommended Books Michael hasn't added any book recommendations yet.
Affiliates Michael hasn't added any affiliates.