Life in the so-called Islamic State (ISIS) is not exactly paradise. Children are indoctrinated, women are severely oppressed, and infidels are beheaded. Ancient cultural artifacts and historical treasures are destroyed. Liberating people conquered by ISIS, therefore, is good not only for humanitarian reasons but for archaeological ones, as well.
Now, it appears there is yet another reason to defeat ISIS: It might be good for the planet.
A new study published by Princeton University and the World Bank shows that oil production in ISIS-controlled areas has fallen by over 70%, from 56,000 barrels per day in December 2014 to 16,000 barrels per day in 2016.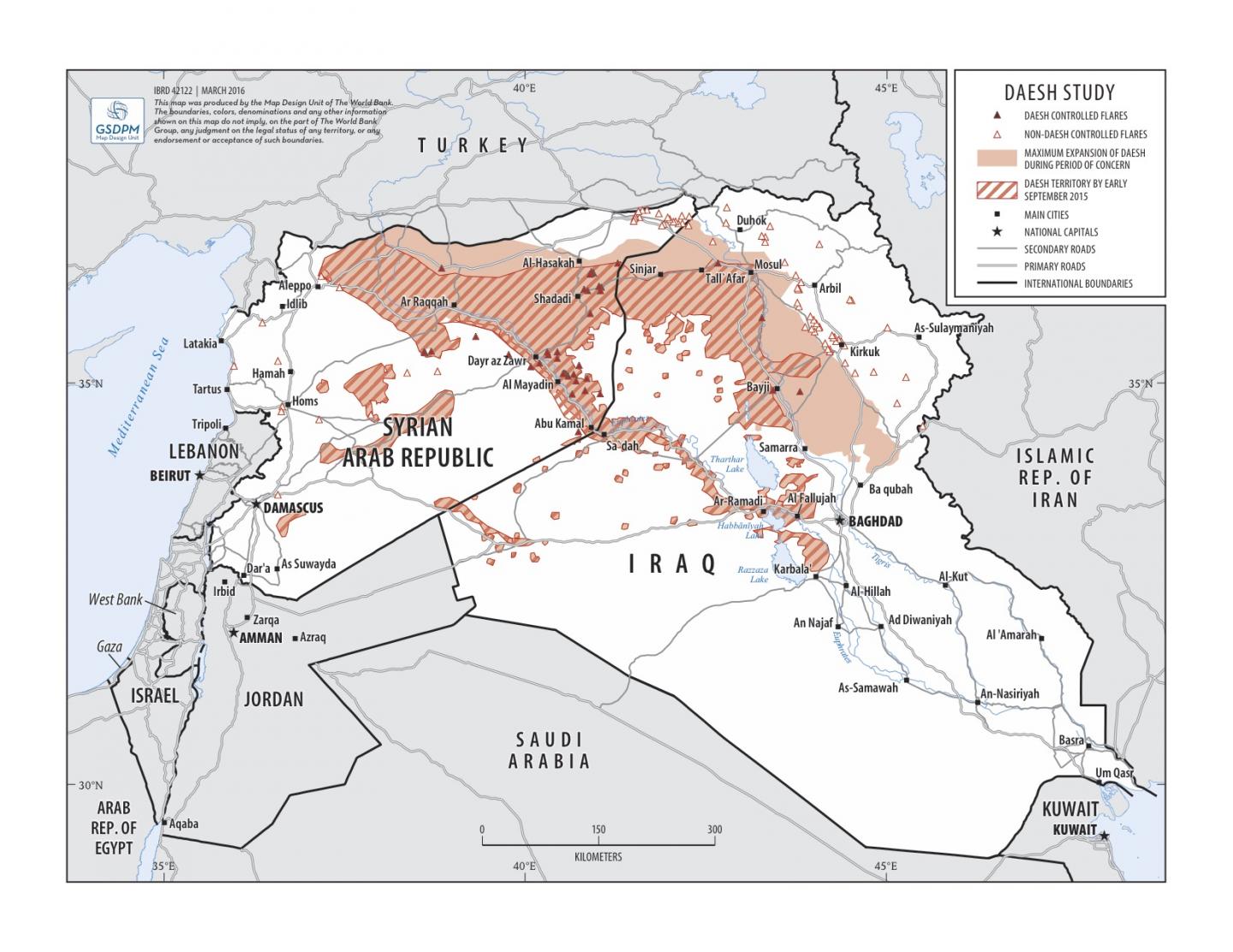 To arrive at their conclusion, the authors used satellite imagery of the oil fields. As oil is extracted, natural gas is released, which is often "flared" (burned) in order to dispose of it. Such flares can be used as a proxy for oil production; the more flaring observed, the more oil is being extracted.
Based on their estimates, and assuming approximately $25 per barrel, the team further calculated that oil revenues have fallen from $42 million to $12 million.
When its oil fields are under threat, ISIS has a habit of torching them, creating a "smoke-filled hell."
Getting oil fields out of the hands of ISIS will prevent environmental catastrophes. Therefore, we can add "saving the planet" and "protecting human health" to the myriad reasons for the world to unit to defeat ISIS.
Sources
(1) Do, Quy-Toan, et al. "How Much Oil is the Islamic State Group Producing? : Evidence from Remote Sensing." World Bank. Published: 1-Nov-17. (Link)
(2) "Satellite imagery reveals decline in ISIS oil production." Princeton University via EurekAlert! (Link)