According to a well-known British figure:
... the true meaning of the Christmas story will not be revealed until Easter – or possibly much later.
Now who said that? Answer at the end of this blog.
I am now preparing to give my brain a little bit of a rest while we ride out Yuletide. Therefore, I wish all readers: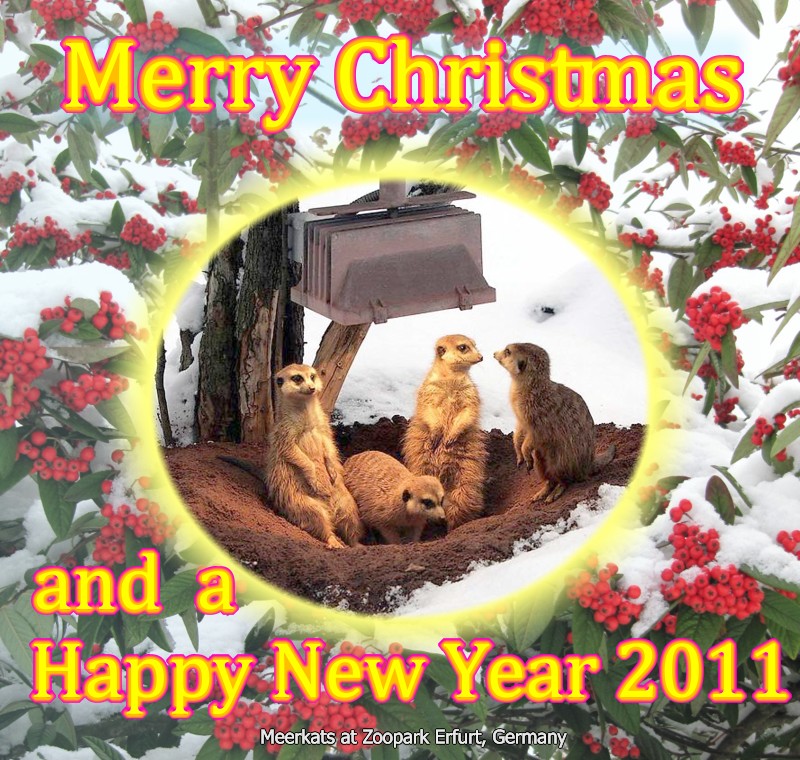 These fellows were keeping warm in January of this year. For more meerkats, see also Erdmännchen (Suricata suricatta) im Kölner Zoo - 01
If you would like something to get your teeth into, try
Many of the comments come from one side or other of the Mason-Dixon Line. Unusually for a
Telegraph
blog, a good proportion of them are worth reading.
And now for who spoke the Christian-sounding sentence at the start of this blog. It was Mervyn King, Governor of the Bank of England,
on 20 January 2005
. For the context, you can download the speech (it's not desperately long) on:
www.bankofengland.co.uk/publications/speeches/2005/speech235.pdf