If you have $300 and your Holistic Wellness Life Coach is on vacation and the Four Horsemen Of The Alternative (Drs. Weil, Oz, Chopra, and Hyman) won't reply to your emails asking how you should spend it, I will help you for free.
The Biotica800® sprays an ultra-fine mist of probiotics into your indoor environment. That's right, probiotics, the same thing you were gullible enough to buy in yogurt, is now being aerosolized for your protection.
All Natural Solution to Safely and Organically Eliminate Allergens, Pet Dander, Pollen - Purifies Indoor Air and Surfaces, 100% Safe for Humans and Pets
What will it protect you from? EVERYTHING. You name it, and a sales agent at this company is willing to agree with you if you say it will help, but they will be careful not to claim it does anything meaningful themselves, lest they run afoul of FTC and FDA rules about lying. But they can tell you what it will do, which is spray a placebo into the air, along with stuff that actually does something.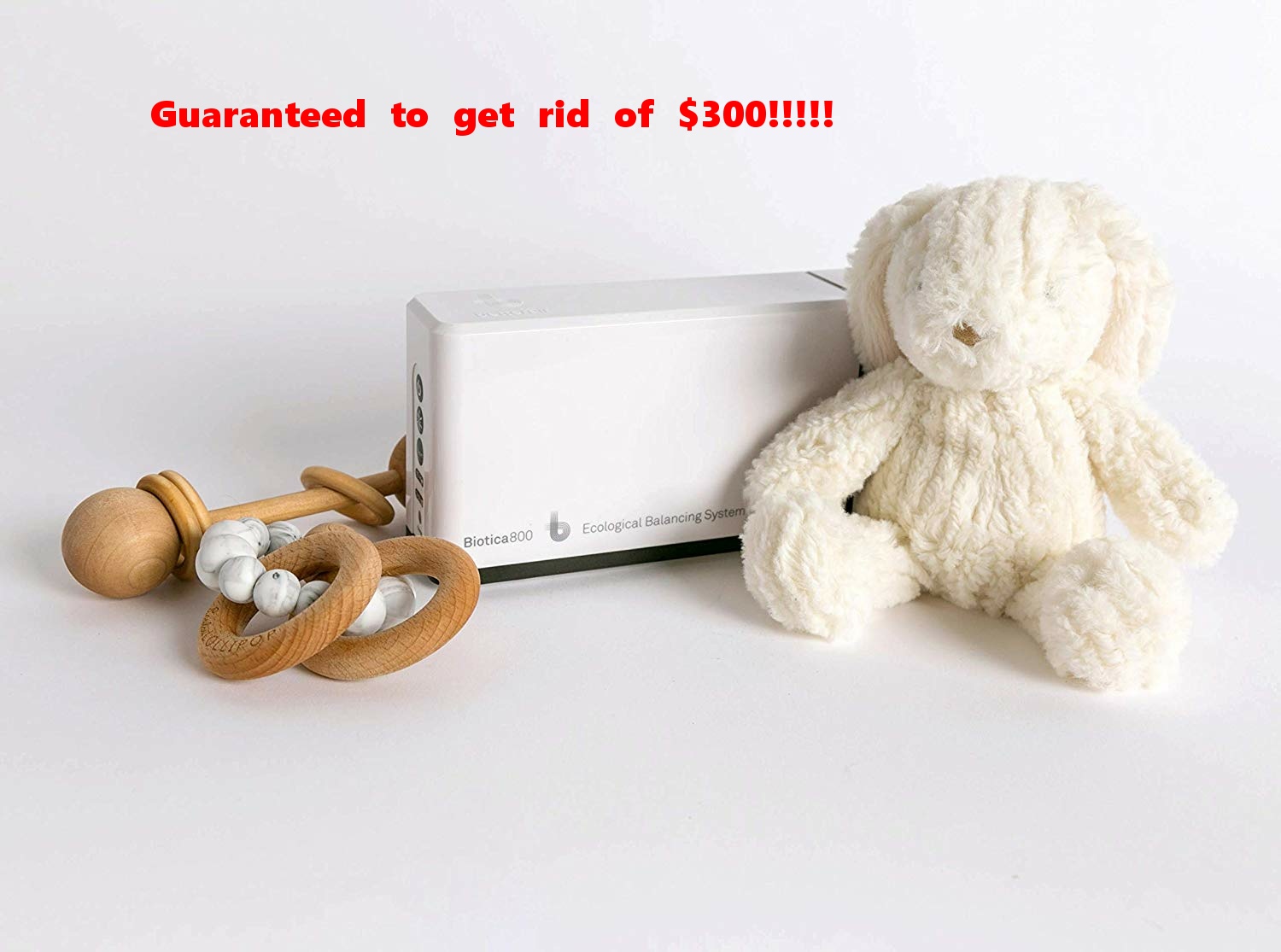 "BetterAir's environmental probiotics are cultured in an ISO 9001 certified laboratory and mixed with water from the Sea of Galilee as a suspension agent"
writes a lifestyle blogger on Forbes blogs
. Remember Forbes? By the great Steve Forbes? Yeah, they do advertorials for nonsense now.
I can assure you it is safe for humans and pets, because it is not jacked up with toxic levels of Vitamin D. It has instead useless levels of probiotics, but if it makes you feel better than you really want to spend $300,
here is the link on Amazon
.