The U.S. Food and Drug Administration (FDA) is investigating a multistate outbreak of hepatitis A illnesses potentially linked to blackberries from the grocery store Fresh Thyme Farmers Market in Indiana, Michigan, Minnesota, Missouri, Nebraska, and Wisconsin.
As of today
, CDC reports 16 illnesses, with the most recent illness onset date on November 15, 2019.
If you froze blackberries purchased between September 9 and September 30, 2019, dont eat them. Trackback information shows they came from a distribution center that ships fresh berries to Fresh Thyme Farmers Market stores in 11 states: IA, IL, IN, KY, MI, MO, MN, NE, OH, PA, and WI. Organic process blackberries purchased in the stores during that time are unaffected.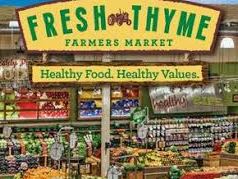 Hepatitis A is a communicable disease of the liver caused by the hepatitis A virus, usually transmitted through the fecal-oral route or consumption of contaminated food or water, often if someone went to the bathroom and didn't wash their hands and then handled food.
If you have not been vaccinated, post exposure prophylaxis (PEP) is recommended.