Stemell, Inc. of California and its president and Chief Executive Officer, Peyman Taeidi, Ph.D., have been warned by FDA to stop selling umbilical cord blood and umbilical cord products StemL UCB-Plus and StemL UCT-Plus.
The final straw was unhygienic manufacturing processes.
Thanks to President Clinton's 1994 gift to the supplement industry, the Dietary Supplement Health and Education Act, wacky supplements are generally free from FDA oversight unless they claim to be medicine (rather than just hinting about "wellness" effects) or people keel over. All they have to do is put a disclaimer on the label that FDA has not evaluated the cosmic claims customers choose to believe.
But Stemell violates the law in two ways.
A recent inspection revealed that the company was manufacturing products derived from human umbilical cord blood and umbilical cords for use in recipients unrelated to the donors. Since Stemell products are not intended for homologous use only (i.e., to perform the same basic function or functions in the recipient as in the donor) they are regulated as both drugs and biological products so an approved biologics license application is needed.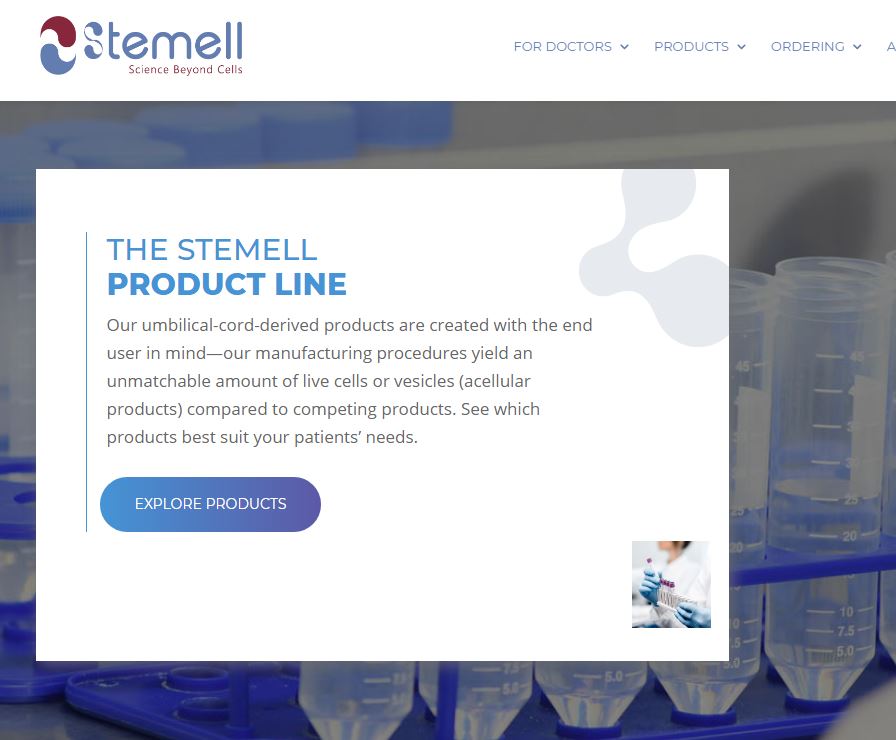 They not only lack that, they haven't even created an investigational new drug application to go into human trials..
Even worse, they have unvalidated manufacturing processes, deficient environmental monitoring and inadequate aseptic processes, putting anyone who uses their products at risk.
"The FDA will be increasing our oversight related to cell-based regenerative medicine as part of our comprehensive plan to promote beneficial innovation while protecting patients,"
says Acting FDA Commissioner Ned Sharpless, M.D
.