The University of Rhode Island's Metcalf Institute is looking for journalists who want to write about water supplies, water quality, food production and climate change.
They are accepting applications for their 21th Annual Science Immersion Workshop for Journalists, June 2-7, 2019. Ten journalists will be awarded Workshop fellowships, which include tuition, room and board, and travel support. Two of the ten slots will be awarded to journalists based outside of the U.S.
The week-long program will include hands-on experience in field and laboratory science along with local and regional case studies in and around Narragansett Bay. The Fellowship is designed for early- to mid-career, full-time journalists from all media who are looking to start or expand their coverage of the environment. Applicants must be interested in promoting stories about coastal environments, specifically related to climate change and water resources.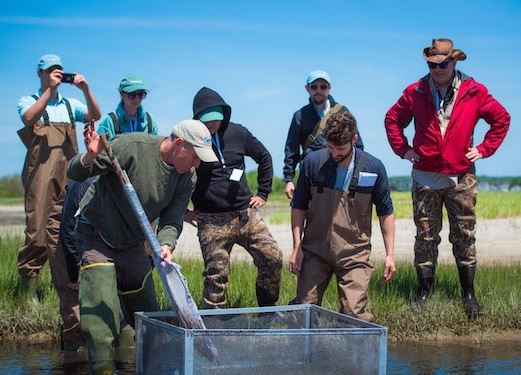 The fellowship includes room, board, tuition, and travel reimbursement paid after the program in the amount of up to $500 for U.S.-based journalists and up to $1,000 for journalists based outside of the U.S. Journalists applying from outside the U.S. must provide written assurance that they have full travel funds and can obtain the appropriate visa. Applications must be submitted by February 18, 2019.
Apply here
.