Recently I voyaged with my girlfriend to the Ecuadorian Amazon rainforest near a black lagoon named Challuacocha.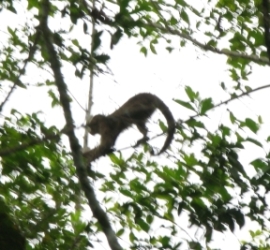 To get there we flew to a miniscule airport in the town of Coca where everyone disembarking was kept locked in a hallway before being let out into the blinding sun to be accosted by various guides, none of which were from our destination--Sani Lodge. A random dude politely informed us that he knew our dude ("He has a ponytail like me"). We were whisked away in a taxi to the back of a hotel on the water to find our guide.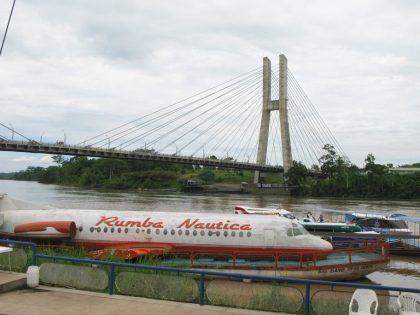 And we found our Sani guide at the bar. After being joined by a lovely couple from Spain who had four large fancy suitcases (the helpers tried to give us a couple later on, not believing that Emily and I only had backpacks) we were soon on our way via motorized canoe.
Ah, nature. Wait...what? The Napo River is used for business as well.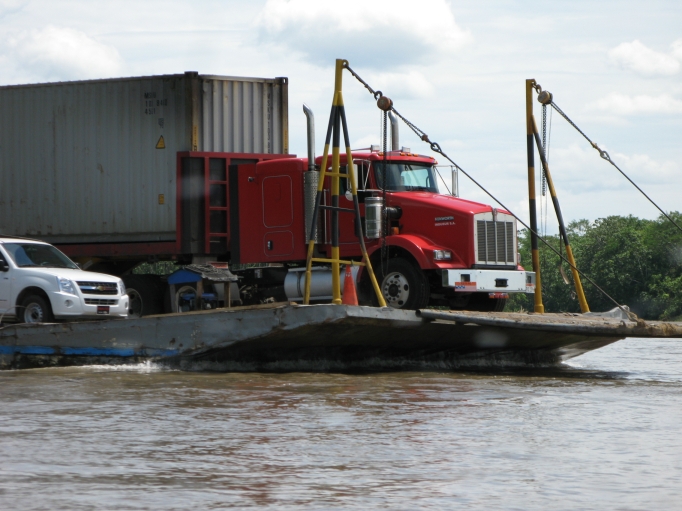 About 2.5 hours later, having cruised along the Napo River past all the other lodges, we docked and walked for about ten minutes (on a raised walkway since we didn't have rubber boots on yet) through the jungle to another, smaller, non-motorized canoe. They rowed us to the lodge on what appeared to be a small river, but was in fact the narrow Challuacocha lagoon.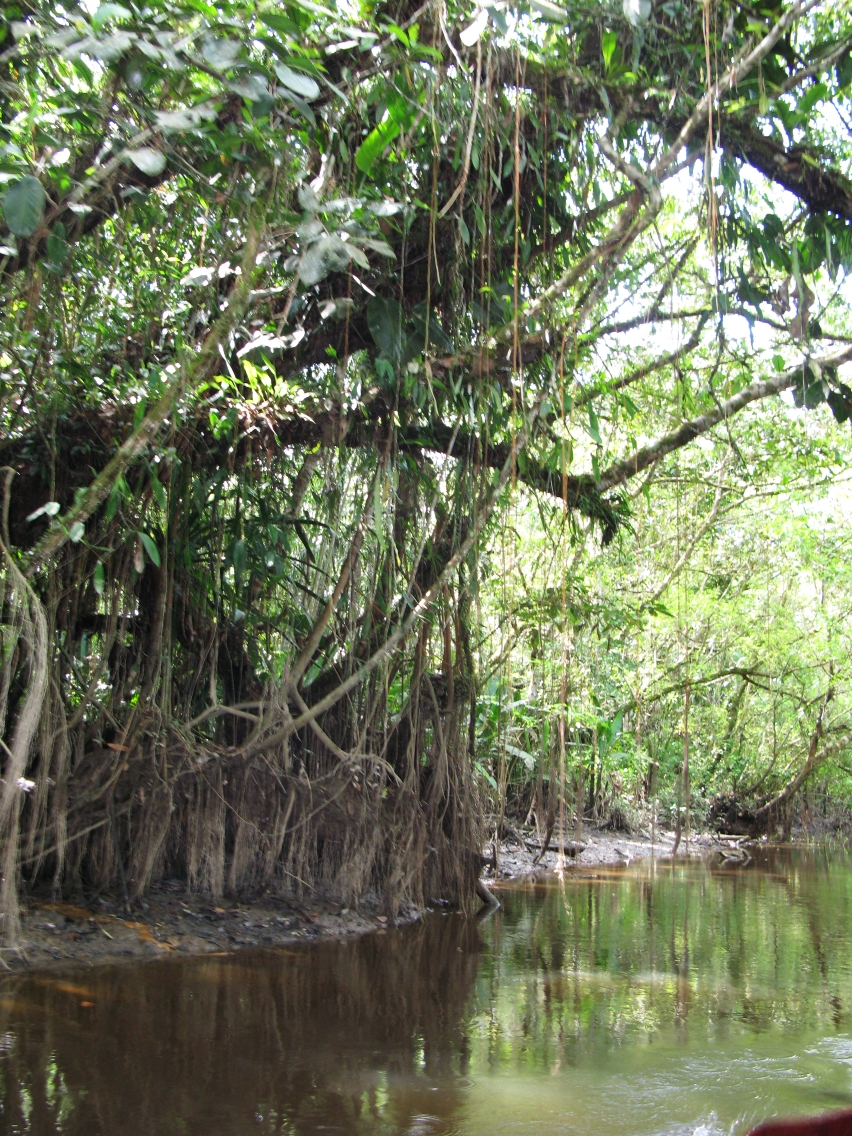 We were now smack in the middle of primary forest.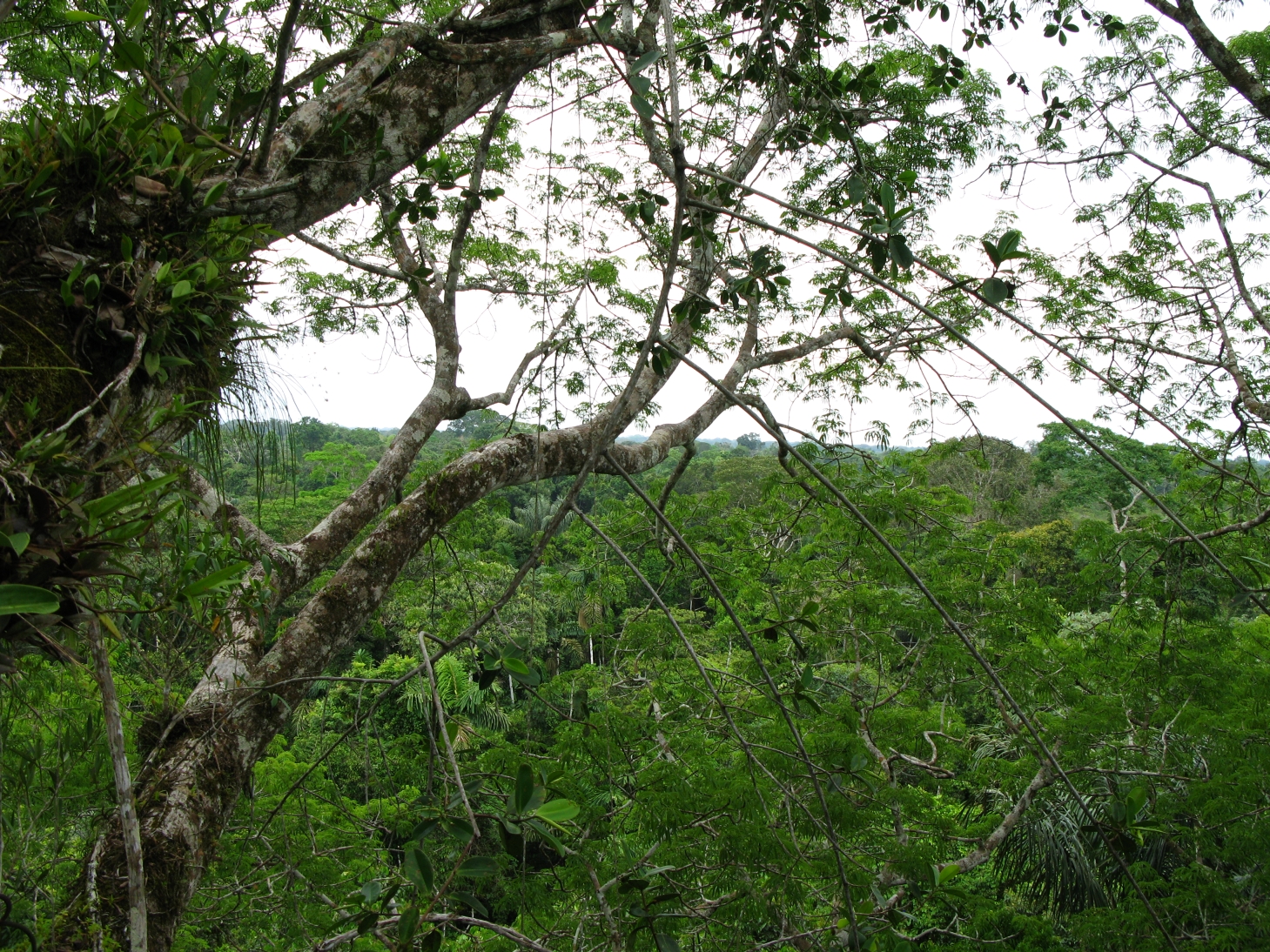 And here I am, roughing it in the lodge: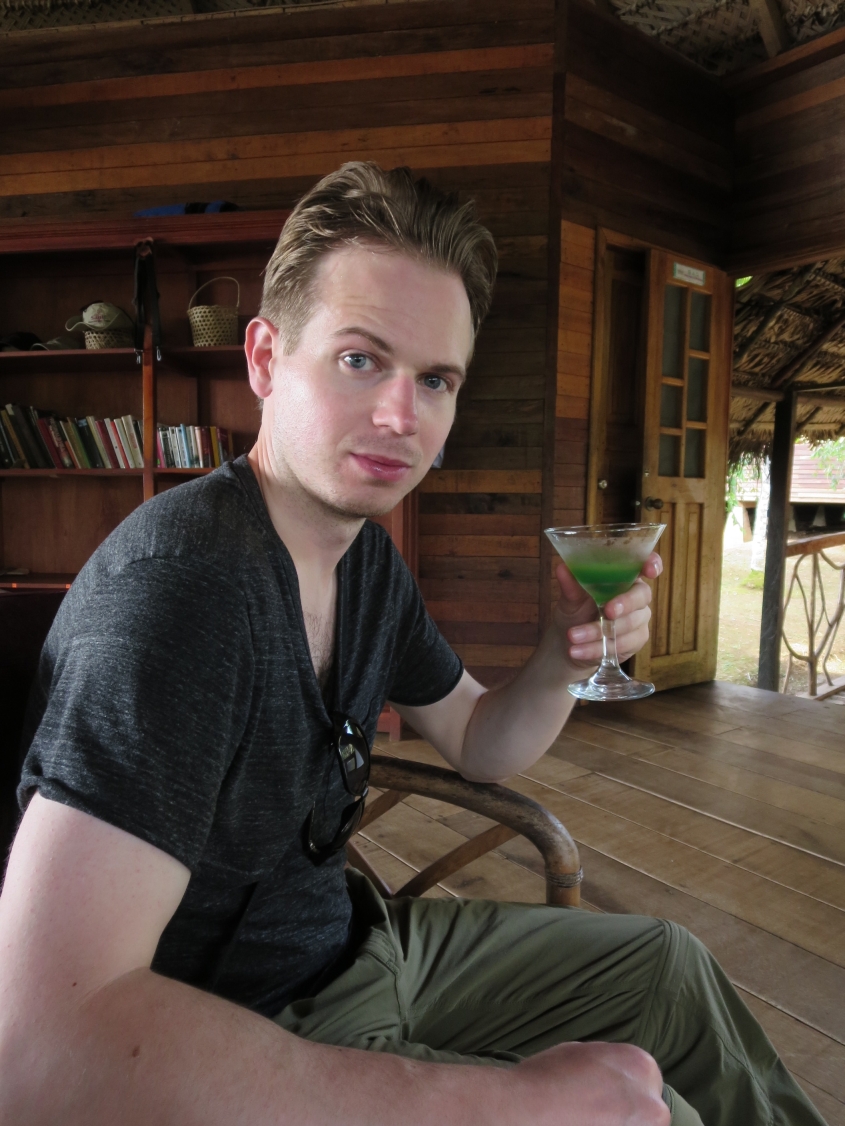 So, although it wasn't the first type of animal we saw, I was most excited about seeing monkeys and apprehensive that I might not see them. Before the trip I had jokingly predicted to some blokes that the monkeys would throw something at me and disappear before I saw them. But we
did
see them on the second day. The first night, of course, every time I saw movement in the distance I declared "monkey!" only to realize a moment later that it was yet another
"stinky turkey" (Hoatzin)
.
The guide rowed us to an area where two species of monkeys were cavorting in the trees on both sides of a very narrow part of the lagoon. And they didn't throw anything at me (although later a falling jungle coconut almost hit me in the head). This Capped Heron was in the lagoon on the way to the monkeys: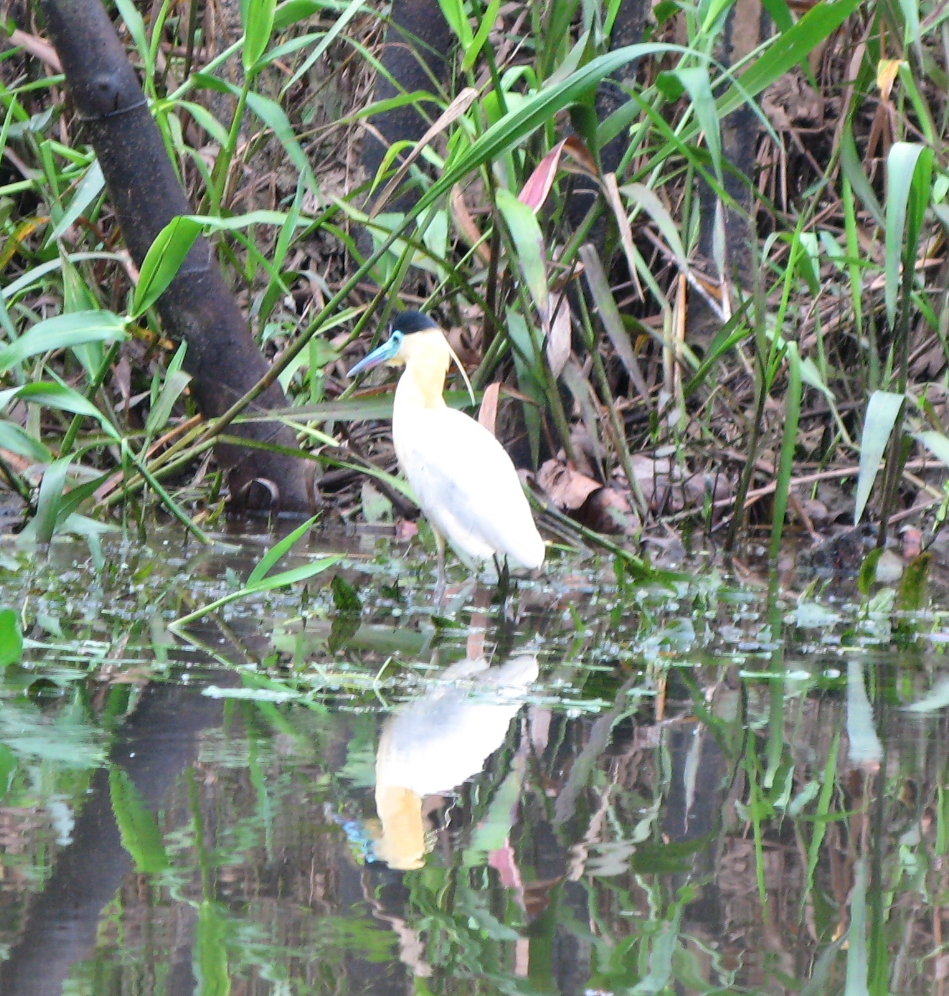 The monkeys were almost always moving, but occasionally would stop for a photo.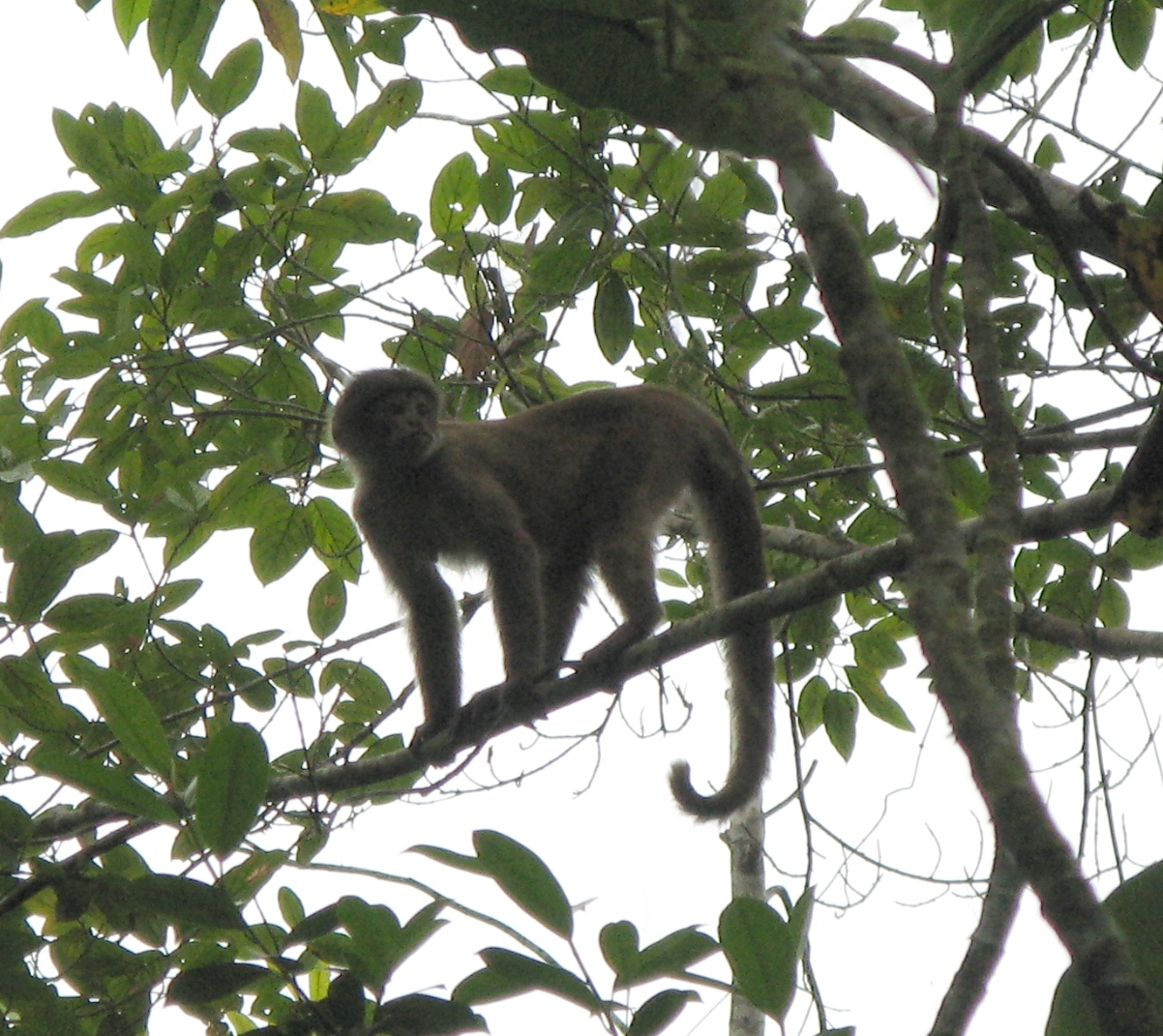 I was told these were capuchins--by comparing to photos online, I'm guessing they are Ecuadorian capuchins (
Cebus albifrons aequatorialis
), which would make sense as we were in Ecuador.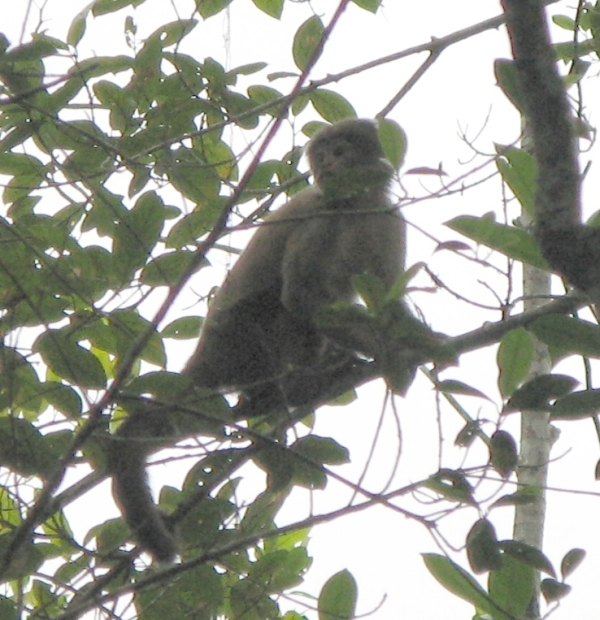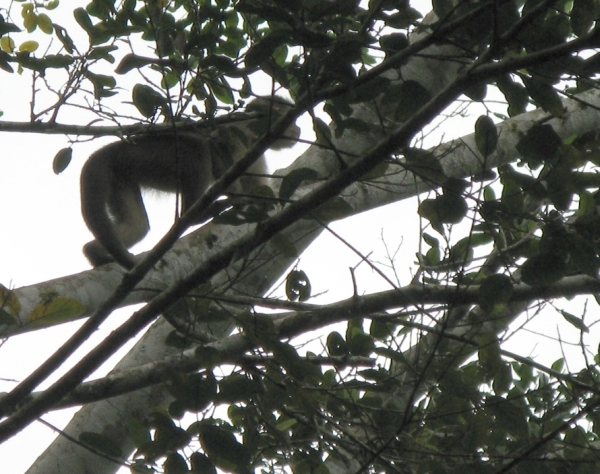 The second type of monkey in that area were some variety of squirrel monkey.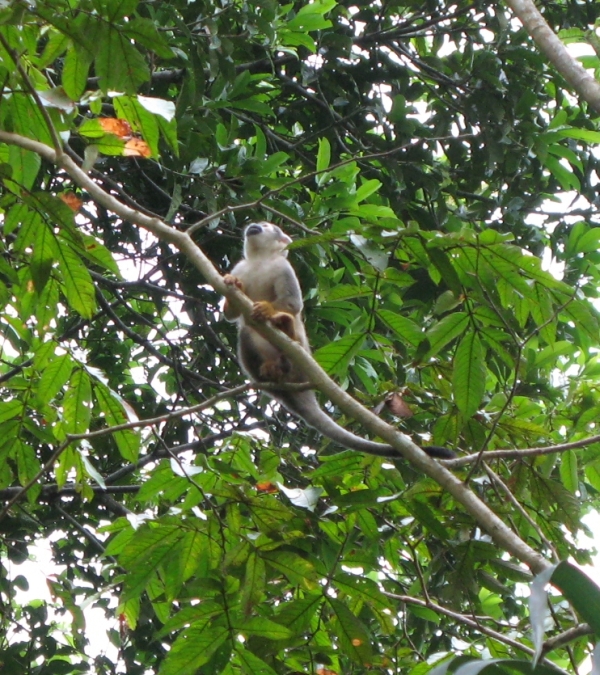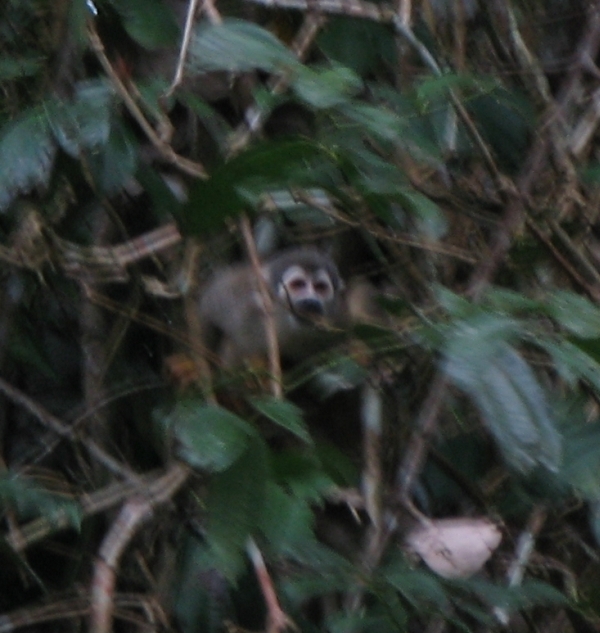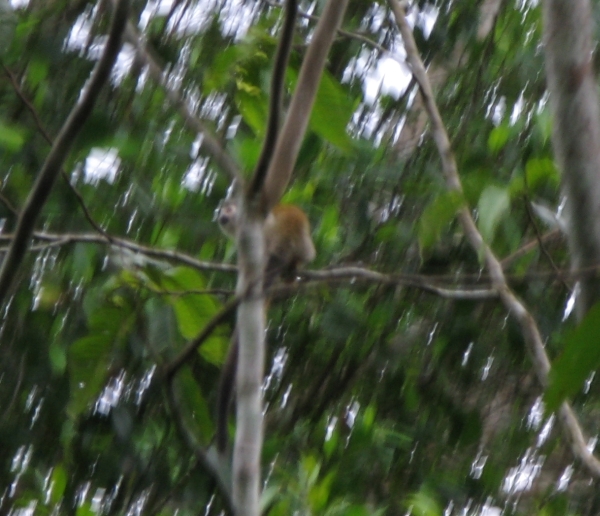 My pitiful attempts at photography here of monkey behavior are not meant to be "good" or informative. Seeing exotic animals in the zoo is always duller than one hopes, but in the wild it is more thrilling. Unfortunately, the buggers are fast.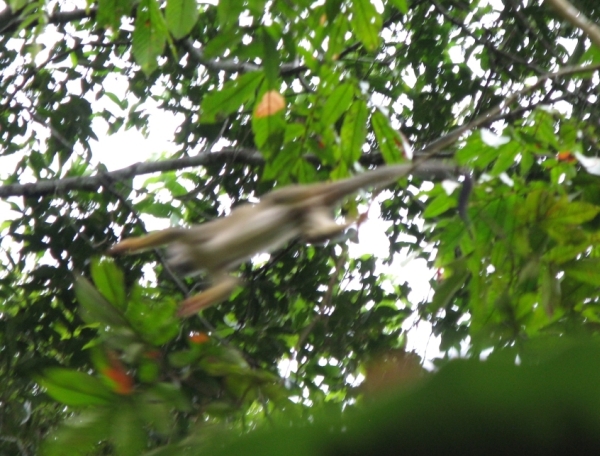 I'm not an ethologist, but I appreciate their work even more now.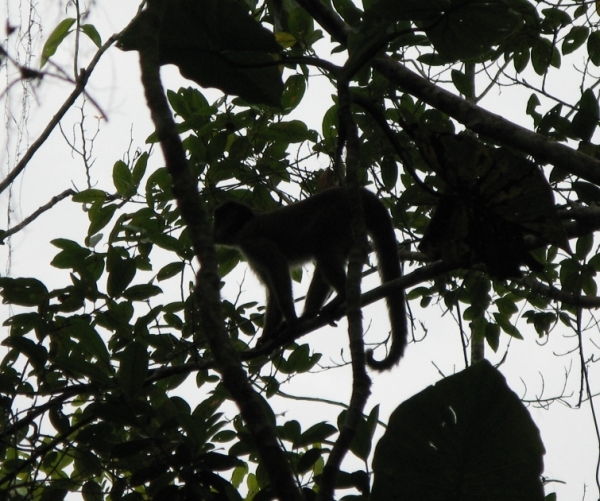 Image credits: Photo of me by Emily Durrant. All others by the author (Samuel H. Kenyon).