It's about 5.30 pm in England and the Court of Appeal in the case of the British Chiropractic Association v Simon Singh has closed for the day. No official news as yet but the Singh supporters from Twitter seem to have smiles on their faces.
No doubt they will blog about this soon, but for the latest take a look at Jack of Kent and the list he has compiled of
live Twitters
from the hearing.
The three Law Lords sitting in judgement include two of the highest ranked judges in England. This case has been taken very seriously in terms of evidence based science versus unfounded claims. The BCA have recently claimed they have evidence that chiropractic techniques help alleviate certain symptoms that are not directly related to bone problems. The Lord Chief Justice made the obvious point, asking the BCA why they haven't published it? And why they have even bothered to take the case this far when they could have accepted The Guardian newspaper's offer of a Right to Reply to Simon Singh's comments that they had no evidence.
All three judges made it clear that it was an important debate about the very nature of scientific evidence!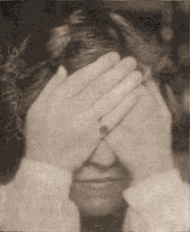 It is not clear when a judgement will be made. The past few months have seen scientists close to the case feeling rather worried, especially after the preliminary hearing seemed to have gone against them insofar as what was at stake was not just a matter of opinion but of facts. But looking at this now I do wonder whether the judges have other fish to fry, such as homoeopathy, which amusingly crept into the hearing as one judge slipped up.
We shall see if such optimism is little more than huge relief after an arduous climb.