In Malory's "Le Morte d'Arthur", French and English tales were reworked into the definitive mythology of King Arthur and the Knights of the Round Table. But he may have gotten one thing wrong.
Instead of a lady in the lake providing (and eventually taking back) the fabled sword Excalibur, symbol of pre-Norman rule, until the return of the King, the lady in the lake may have been meant to
be
the next great monarch. If so, she's arrived
and her name is Saga Vanecek
.
Saga. Seriously. Call me Heimskringla but Saga is a great name for a monarch, it doesn't get any better than that. When the young future monarch found the blade in the shallow waters of Lake Vidöstern, it was no big deal to her. She just held it up for her dad and said "Daddy, I found a sword!"
Okay, her prose needs a little work, but you couldn't run a country at eight years old either.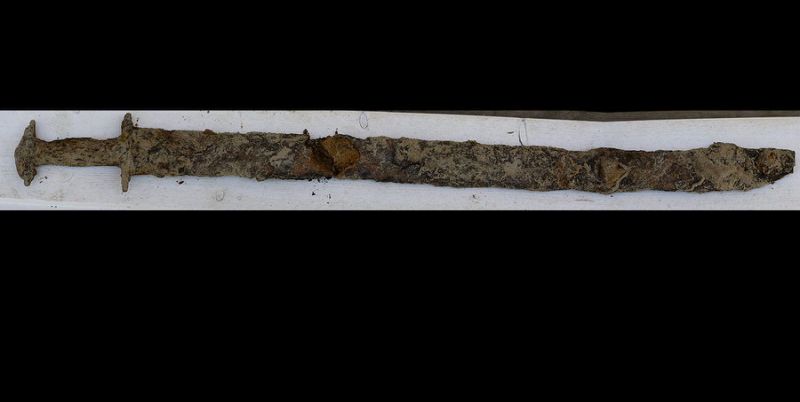 Credit: Jönköping County Museum
The Jönköpings County Museum
says it's up to 1,500 years old
, which works pretty well with the timeline, and notes it is "exceptionally well-preserved with swordskid in wood and leather."