When it comes to new legislation, sometimes what you see is not all you get. Just ask Nancy Pelosi, the House Minority Leader who two years ago uttered the now infamous words, "We have to pass the [Patient Protection and Affordable Health Care Act] so that you can find out what is in it…." Whether or not you support the president's healthcare reform initiatives, the implementation of any vast, complex legislation can result in unintended consequences.
That's certainly the case when it comes to regulation overseeing the emerging era of biologics—a new class of treatments made from living organisms. Most therapeutic drugs are made up of simple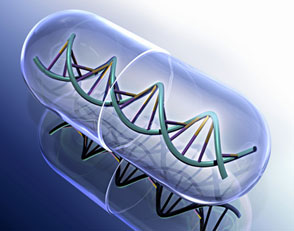 molecules mixed together. In contrast, "biologic drugs" are made from far more complex human or animal proteins. Rather than treating the disease's consequences, biologics work by blocking diseases early in their development, in the immune system, and can be individually tailored to a the person taking the medicine—a revolutionary twist along the windy road toward our personalized medicine future.
A few biologics, such as vaccines and insulin, have been around for decades. But a slew of research breakthroughs has led to remarkable therapies that combat difficult-to-treat diseases like rheumatoid arthritis, ankylosing spondylitis, psoriatic arthritis and psoriasis. The importance of biologics to public health cannot be overstated. Search "biologics" and "miracle" in Google and you come up with more than two million entries.
So what are the issues? Expense and patient safety.
Let's address the cost issue first, as that's the primary focus of most advocacy groups. A year's worth of the breast cancer-fighting biologic antibody Herceptin, for example, can cost more than $40,000. One year's supply of Cerezyme, which is used to treat the rare disorder known as Gaucher disease, may run upwards of $150,000.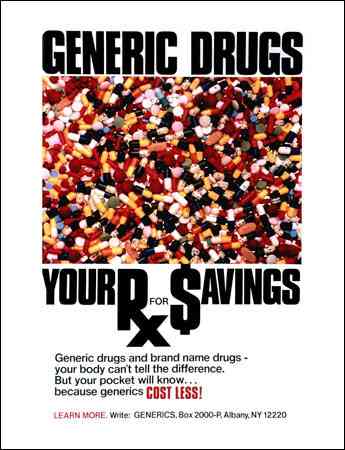 Public interest NGOs claim consumers could save almost a $1 billion a year if we had access to cheaper, generic-type biologics known as biosimilars.
Congress helped create the United States generic drug market in 1984 with the passage of the Hatch-Waxman Act. It established a regulatory structure to bring lower cost drugs to market at the end of the patent exclusivity period. But biologic medicines were barely in existence back then, so they were not included. To remedy that, and as part of its cost reduction focus, Congress embedded into the Administration's healthcare bill the Biologics Price Competition and Innovation Act (BPCIA). It was designed to speed up the introduction of biosimilars. The issue is: How do we get from here to there?
The politics of biologics
In the wake of the recent Supreme Court ruling on healthcare reform, the way is now cleared for the Food and Drug Administration to develop and implement what is called a "biosimilar pathway."
The debate, which is again heating up, is not just over patent exclusivity—it's set at twelve years—but on patient protection.
While the court left the BPCIA intact, uncertainty remains regarding the criteria for biosimilar approval, interchangeability standards and procedures for patent litigation relating to biosimilars.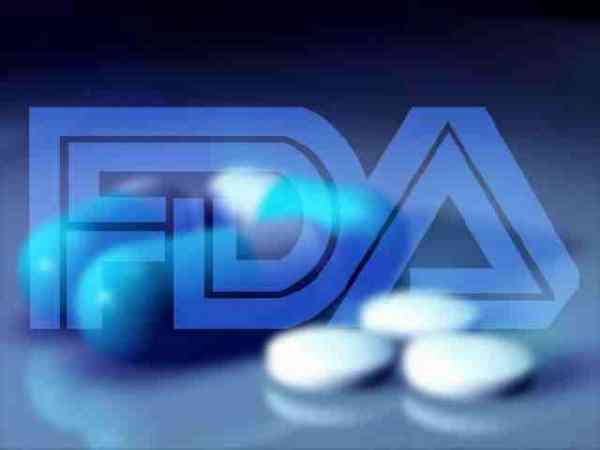 The
FDA is currently mulling public input to so-called guidance documents it had issued months ago, well before the court's ruling. According to Dr. Janet Woodcock, director of the agency's Center for Drug Evaluation and Research, the guidelines are "an innovative approach to supporting the development of biosimilars at every step of the process." However, because the details are not fully fleshed out, all sides are firing.
Developing an innovator biologic is costly ($1.2 billion), with many failures leading to a relative handful of well-rewarded successes. Noting the lengthy time it takes a manufacturer to navigate the clinical testing and approval process (roughly ten years), the pharmaceutical industry urges deliberate, incremental steps and the maintenance of strong patient protections as we make the way across the bridge to biosimilars. The American Association of Retired People (AARP) and other advocacy groups challenge those R&D figures, urging that we move much more quickly to our generic future.
How can the government ensure that biosimilars are as safe and as effective as the original innovator drug? Because biologics are created using DNA technology, rather than a uniform chemical reaction with a predictable outcome as are traditional drugs, their potential side effects are significant and often unpredictable. As the FDA has noted, the generics pathway detailed in Hatch-Waxman does not work well here. Generic chemical drugs and biologics are not created equal.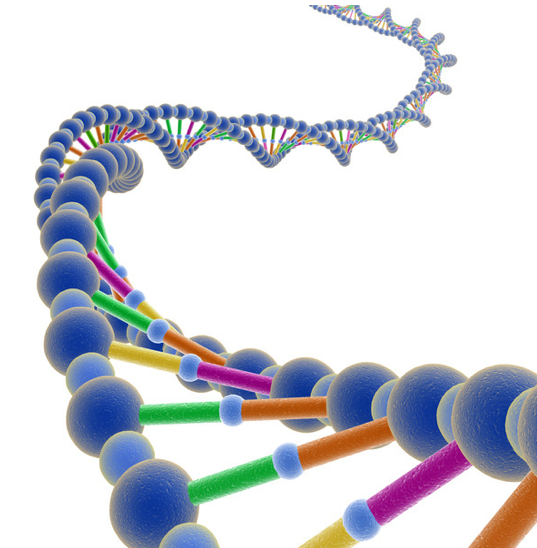 The relationship of size to complexity is, well, complex. Small molecule drugs are generally synthesized using chemical reactions. That makes creating generics relatively easy. Most generics, made up of simple molecules, contain the same active pharmaceutical ingredient as the original chemical drug product. Americans annually consume an estimated 130 million tablets of hydrocodone combined with acetaminophen—the country's most popular generic drug. It is bio-equivalent to Vicodin, whose patent on the easy-to-formulate drug expired years ago. For chemical drug products, measuring how similar is similar is relatively easy making it easier to copy.
Biologic medicines, by contrast are typically produced within engineered cells. Rather than taken orally, they are injected in the bloodstream. In sum, the production of generic versions of biologics is less predictable than producing simple generics. For example, somatropin (human growth hormone), which is a small biologic, can contain 10 to 1000 times more atoms than a simple drug. And while some small biologics might more easily be reproducible, not all biologics are created equal. Large biologics—antibodies, such as Herceptin—are a diverse mixture of molecules that can contain 250 to 25,000 more atoms.
Compounding the complexity, even biologics that appear chemically the same have unique structural fingerprints as a result of the way protein structure assumes its functional shape, a process known as "folding." Because biosimilars are so difficult to develop,they sometimes don't work as effectively as the innovator biologic. Biosimilars can also cause serious side effects if not clinically evaluated and regulated carefully. Because of these very real differences, pharmaceutical companies maintain that the approved pathway should ensure that each newly formulated biosimilar works in the same, safe and effective way as the drug it would then be competing with.
What's in a name?
The naming of biosimilar drugs is also at issue. Consider, again Herceptin. It's not clear under the law whether a biosimilar version would be called "biosimilar trastuzumab", or as a number of industry, patient groups and doctors would prefer, a new name altogether.
Their argument has merit. It is critical to signal to consumers, doctors and the medical establishment that complex biologic substitutes can never be identical to the original innovator drug. In other words, biological similarity does not automatically mean they are equally as effective or have identical side effects. To underscore these concerns, industry organizations BIO and PhARMA recently issued a rare joint letter to FDA Commissioner Margaret Hamburg strongly supporting the use of unique names for all biosimilars products.
The AARP and other advocacy groups push back, claiming that a 'new name' rule is little more than a brazen maneuver by large biotech firms to impose a de facto "post patent" monopoly—at great cost to consumers and the government. This fierce debate also puts the issue of biotech innovation in play. The United States is emerging as the worldwide incubator of biologics. International Medication Systems (IMF) predicts that spending on biosimilars could top $2.5 billion by 2012.
With the demand for biologics growing, the conversation is now switching from a focus on dramatic scientific advancements to the far more politicized issue--the most efficient and fairest regulatory pathways in the US, the European Union, Japan, China and the rest of the world. Which country will strike the right balance between cost savings and patient protection? Will the US remain innovation central?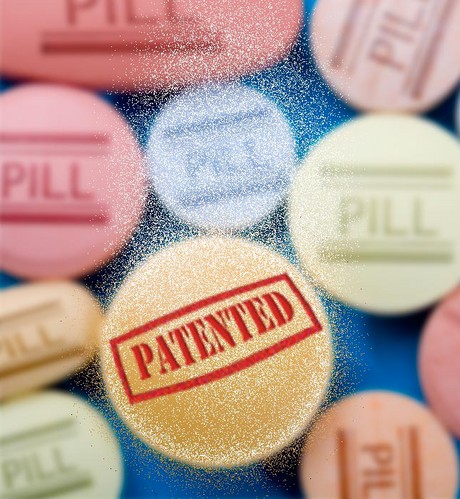 Meanwhile, in April 2012, shortly before the High Court's ruling, Abbott Laboratories filed a citizen petition, requesting that biologics applications submitted to the FDA before enactment of the BPCIA be exempt from the law, asserting that the FDA's use of information in those biologics applications would constitute a taking of trade secrets and a violation of the Fifth Amendment.
It's clear the FDA has its hands full, balancing competing agendas. It needs to mandate robust oversight, including clinical testing for biosimilars. It should seriously consider unique product names, labels and codes as a means to track and trace these advanced drugs to ensure that the biosimilar medicine performs on par with the well-tested original biologics. Yes, we need a far smoother pathway to cost-saving biosimilars, but regulators also need to provide research focused drug companies with enough incentives to embark on the risk and expensive journey necessary to develop groundbreaking drugs. It's important that the FDA review process take a science centered and patient-focused approach.
Jon Entine, founder of ESG MediaMetrics, is a Senior Fellow at the Center for Health&Risk Communication and at STATS at George Mason University.