Cardiac arrest, essentially a heart attack, appears on a lot of coroner reports but it frequently misclassified and exaggerated. A new analysis finds that 40 percent of deaths attributed to cardiac arrest are not sudden or unexpected, and nearly half of the remainder are not arrhythmic--the only situation in which CPR and defibrillators are effective. Which means they should not be considered cardiac arrest. An alarming 13.5 percent were instead overdoses.
Sudden deaths are nonviolent, otherwise unexplained deaths occurring less than 24 hours from the onset of symptoms, including if an EMS responder determines it was apparent out-of-hospital cardiac arrest. As more than 90 percent of these deaths occur outside the hospital and non-forensic autopsies are rarely performed, causes of death are almost always presumed. Such loose definitions result in widely varying estimates of the annual incidence of SCDs, from 184,000-450,000 in the United States, which makes it meaningless as a category.
In a three-year study of 20,440 deaths in San Francisco, the San Francisco Office of the Chief Medical Examiner and academic colleagues at UC San Francisco (unfortunately, also the home of the controversial anti-science group
Industry Documents Library
, which is nothing but rehosted documents from the organic industry trade group Organic Consumers Association and its puppet sites) identified 912 cases in which the individual died of an apparent out-of-hospital cardiac arrest (OHCA), and conducted autopsies and lab tests on 896 (98 percent) of those. They found that only 541 individuals--or 59 percent--actually met the criteria for sudden cardiac death (SCD).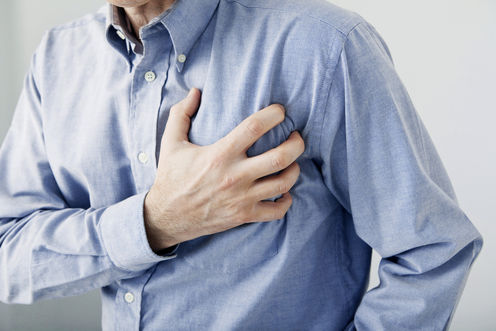 Of those SCDs, 13.5 percent, or almost 1 in 7, were actually due to a hidden overdose, with lethal opioid levels in 61 percent of the cases, a reflection of the recreational drug use epidemic.
The findings
in
Circulation
call into question the accuracy of aggregate mortality data, clinical trials and research studies, as well as the death certificates and emergency medical system (EMS) records on which those datasets are based. The analysis also showed substantial race and sex differences in SCD epidemiology, reinforcing the importance of investigating these deaths in women and diverse populations. There is a lower prevalence of coronary disease and an increasing prevalence of causes not involving reduced blood flow to the heart, which may be why heart disease funding is so much higher than other disease.
Of the 912 identified OHCA deaths, 40 percent did not meet the criteria for sudden death. Of the 525 cases that met the criteria and were autopsied, only 55.8 percent were found to be sudden arrhythmic deaths (SADs). The rates of sudden death were highest in blacks and lowest in Hispanics. However, autopsies showed that arrhythmic deaths in these populations were significantly lower than for whites, and much lower in women (45 percent) than men (61 percent). The leading causes of death in the 525 autopsies were coronary disease (32 percent), overdose (13.5 percent), cardiomyopathy (10 percent), cardiac hypertrophy (8 percent) and neurologic (5.5 percent). Since all of these misclassified deaths were designated by EMS as cardiac arrest, overdoses and other metabolic emergencies may be under-recognized as causes of death, the authors said.