It's no secret that a lot of people eat when they are depressed, and that social distancing, fear, and
isolation during COVID-19 lockdowns
and other government restrictions
caused some depression to be worse
.
Being young is always a time of struggle and the pandemic saw a resulting surge in obesity, which has meant a surge in type 2 diabetes.
Unlike type 1 diabetes, where the body can't produce insulin, type 2 diabetes is where the body is overwhelmed by the calories consumed and can't produce enough, or builds up resistance. Type 2 is generally preventable, and sometimes even reversible with diet and exercise, but
some studies claim it is growing at 4 percent per year
. Affordable food is a positive but without the psychological maturity to overcome our biological 'get calories while you can' mandate, obesity will happen. In the U.S.,
nearly one out of every three children are overweight
, and it is more likely along with type 2 diabetes, in females, Black, Indigenous and people of color (BIPOC).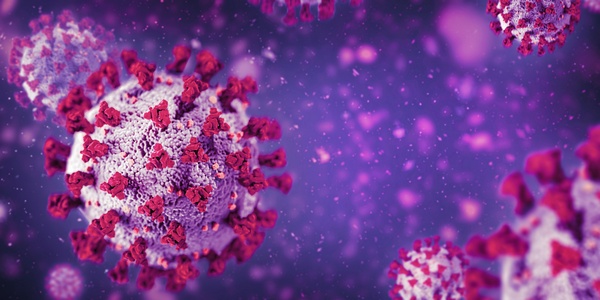 Credit: Getty via Cedars-Sinai Medical Center
A new paper
sought to find out how much type 2 diabetes is increasing, a challenge because it is a lifestyle disease but without the money of smoking research, so there is no national registry. The voluntary effort of investigators found that as children were enrolled in school virtually, extracurricular activities were limited and daily routines were adjusted to decrease the potential exposure to COVID-19 there was increased screen time, unhealthy eating habits, decreased physical activity and poor sleep habits.
They compared the rates of new-onset type 2 diabetes among people age 8 to 21 in the two years prior to the pandemic (March 1, 2018, to Feb. 29, 2020) to the first year of the pandemic (March 1, 2020, to Feb. 28, 2021). The researchers identified 3,113 pediatric patients during that period, age 8 to 21 and from 24 centers across the U.S. The average number of new diagnoses per year in the two pre-pandemic years increased from 825 to 1,463 during the first year of the pandemic, an increase of 77%.
During the first year of the pandemic, the records showed that more boys (55%) were diagnosed with type 2 diabetes than girls (45%), a reversal of the percentages during the pre-pandemic years. "This was one of the more unusual findings from our study," says pediatric endocrinologist Risa Wolf, M.D., assistant professor of pediatrics at the Johns Hopkins University School of Medicine and co-first author of the paper. "Typically, we see more girls than boys who are newly diagnosed with type 2 diabetes, though it's unclear why."
Compared with rates during the previous years, the number of diagnoses among Hispanic youth almost doubled during the first year of the pandemic, and the number of diagnoses among Black youth doubled. Among white youth, the investigators noted a decrease in cases.
You can also listen to details on a podcast
here
.