Though activists oppose Golden Rice, essentially a vitamin-fortified food staple, on ideological and economic grounds, Vitamin A deficiency affects hundreds of thousands of kids each year, and a progressive tool that feeds people and prevents disease is welcome.
Though the supplements market in America alone is a $35 billion industry, it is primarily people who distrust science and medicine, not people who benefit from it. That is not the case in the developing world, where
a recent study found a 27 percent drop
in child mortality in low- and middle-income countries when they had the kind of nutritional supplementation that Golden Rice can bring without expensive pills.
In this case the nutrient supplements were a mixture of a legume — peanut, lentil or chickpea paste — plus milk powder, oil and a full complement of the vitamins and minerals children ages 6-24 months need.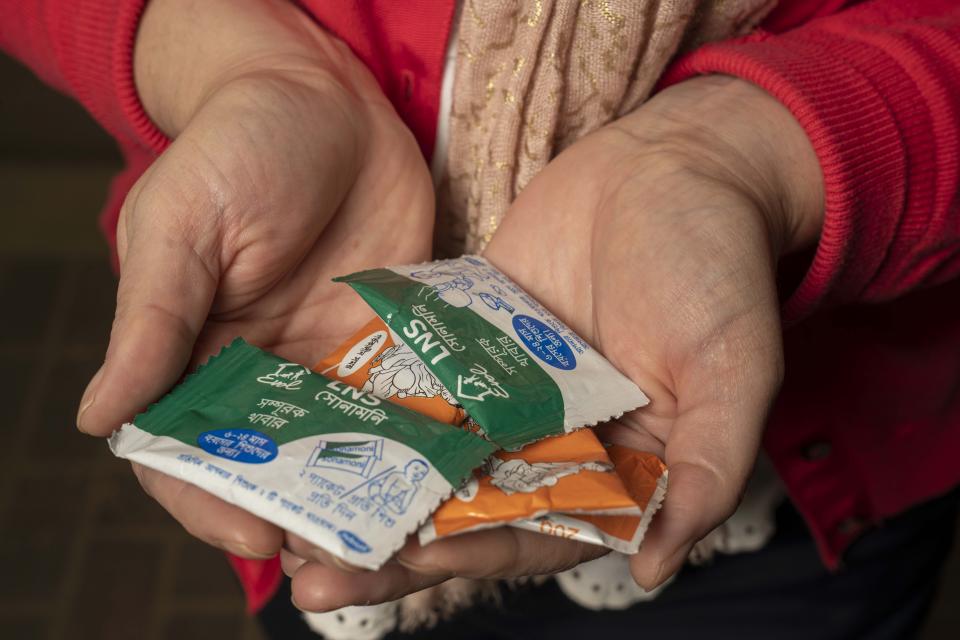 Packets of nutrient supplements. Credit: Karin Higgins/UC Davis
To assess mortality risk among children who received the supplements compared to those who did not, the researchers identified 18 trials conducted in 11 countries. Among those, their primary analysis used data from 13 trials with 34,051 children. The trials were conducted in multiple countries in different geographic regions and are likely generalizable to other low- and middle-income countries.
"From these data, we estimate that for every 227 children who receive the supplements for at least six months, one child death can be prevented," said Professor Christine Stewart in the Department of Nutritionat U.C. Davis. "Malnutrition is an underlying cause of child mortality. This study really reiterates that."
The common causes of death are illnesses like diarrhea and respiratory infection, which are rarely fatal in places like the United States because the children are well nourished.