Kratom, derived from the leaves of the southeast Asian tree
Mitragyna speciosa
, is a supplement that is not useless, it actually does something. It contains psychoactive compounds and users also like it as an analgesic, but because it is a plant users and kratom trade groups insist it should not have to go through clinical trials, even while they sell it as a product that is a drug.
It is difficult to claim it should be on shelves with useless homeopathy products like Zicam or pointless multivitamins while selling it because it works as a drug and that is the struggle the industry faces. As it became more popular, FDA
has become concerned
about known effects that include "respiratory depression, nervousness, agitation, aggression, sleeplessness, hallucinations, delusions, tremors, loss of libido, constipation, skin hyperpigmentation, nausea, vomiting, and severe withdrawal signs and symptoms."
Yet the heavy guerrilla marketing has worked. The U.S. is the largest market but it is banned in the places it actually grows. Indonesia, Malaysia and Thailand all ban it while Indonesia only allows it to be grown for export, primarily to the U.S. It is so lucrative that farmers switched from palm oil and rubber to kratom.
That has made data on its safety readily available.
A new analysis
about types of toxicities were being reported to Poison Centers nationally allowed an assessment of whether or not kratom is safe enough to remain classified as an herbal supplement. A retrospective review of kratom exposures reported to the National Poison Data System to determine the toxicities associated with kratom use and records from a County Medical Examiner's Office in New York State to identify kratom-associated fatalities consisted of 2,312 kratom exposures reported, with 935 cases involving kratom as the only substance.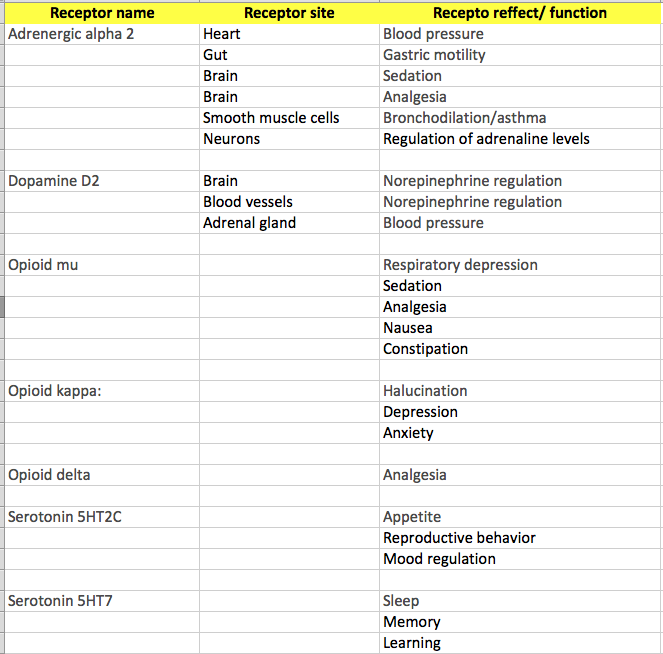 Scientists know it is a drug because it acts on all kinds of receptors.
Kratom most commonly caused agitation (18.6%), tachycardia (16.9%), drowsiness (13.6%), vomiting (11.2%), and confusion (8.1%). Serious effects of seizure (6.1%), withdrawal (6.1%), hallucinations (4.8%), respiratory depression (2.8%), coma (2.3%), and cardiac or respiratory arrest (0.6%) were also reported. Kratom was listed as a cause or contributing factor in the death of four decedents identified by the County Medical Examiner's Office.
The findings suggest kratom is not reasonably safe and poses a public health threat due to its availability as an herbal supplement.
"Although it is not as strong as some other prescription opioids, kratom does still act as an opioid in the body,"
said William Eggleston
, clinical assistant professor of pharmacy practice at Binghamton University. "In larger doses, it can cause slowed breathing and sedation, meaning that patients can develop the same toxicity they would if using another opioid product. It is also reported to cause seizures and liver toxicity. Kratom may have a role in treating pain and opioid use disorder, but more research is needed on its safety and efficacy. Our results suggest it should not be available as an herbal supplement."