In a new survey, 80 percent of gun owners support the concept of personalized guns, referred to as "smart" guns because they include safety features like fingerprint locks to help prevent use by unauthorized individuals. But only 18 percent are willing to buy them.
The authors framed it as though gun owners support them but won't buy them solely because of cost, but gun owners tell a story phone owners know all too well. No one wants to pay more for something that does not work, and smart guns work even less often than using a thumb print on a cell phone does. However, using a fingerprint on a cell phone, having it fail, and then being wait in a cooldown period before you can override it with a PIN is simply annoying. For gun owners in a home invasion, a failed smart gun process has life-altering consequences. Supports don't want to pay more for something that fails so often and arguments they should buy it anyway, so the market will be motivated to improve, are not compelling.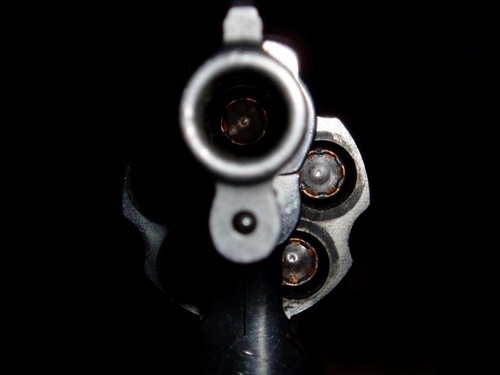 Smart guns, which use biometric information like a fingerprint, to function or a radio frequency identification (RFID) to connect a gun to a wearable device, like a bracelet, watch or ring, are not even available for sale in the U.S., the issue is truly academic, but they are still promoted promoted as a way to help prevent the few accidental gun-related injuries and the even more rare cases where guns from theft are used in crimes. They obviously won't help with suicides, which are the majority of gun deaths, as bans on guns in Japan have demonstrated.
The findings in the American Journal of Preventive Medicine suggest that low to moderate interest in purchasing a personalized gun could limit the intended safety benefits the technology offers. Gun owners argue that it's not a benefit if it just doesn't work.
The researchers used a nationally representative sample of current gun owners to examine knowledge and attitudes of purchasing a personalized gun. The internet-based survey was fielded by the research firm GfK Knowledge Networks between March 15 and April 13, 2016. Results of the 1,444 survey responses were analyzed in 2018. Respondents were asked questions about availability, how likely they would be to purchase a personalized gun when the cost increased by $300 dollars, and concerns about the technology.
The survey found that almost half, or 48 percent, of current gun owners had heard of personalized guns and 79 percent believe both traditional and personalized guns should be available for purchase from licensed dealers. 70 percent of respondents were concerned about the technology working when the device was needed. Researchers then asked about the likelihood of purchasing a personalized gun if the safety features add $300 to the original price. Only 5 percent of respondents reported being extremely likely and 14 percent reported being somewhat likely to purchase a personalized gun for an additional $300 dollars while 56 percent of respondents had concerns about cost.
The lack of current usability was clearly correlated to unwillingness to spend an extra $300, but overall acceptance of the concept suggests they will pay once the technology is actually viable, and not just something touted as ready by people who have never used a gun or are simply opposed to them.
Researchers also found that respondents who reported safe storage practices, meaning all their guns are stored in a locked gun safe, cabinet or case, or locked into a gun rack or stored with a trigger lock or other lock, had a 50 percent higher likelihood of being willing to buy a personalized gun. Respondents who had attended a safety training course had a slightly higher likelihood--52 percent--of willingness to purchase a personalized gun.
Advocates of gun bans and also personalized gun technology often highlight the context of school shootings or children and adolescents gaining access to a firearm. If the guns were personalized, children or adolescents who find the firearm would be unable to use it without authorization. No one argues with that, which is why 80 percent of gun owners think it's a great idea. It just has to work better than a cell phone biometric.