Once coronavirus made its way into the news cycle, it was only a matter of time before aromatherapy, supplements, miracle food sellers, or some business with "holistic" in its name claimed to treat, prevent, or cure it.
And that has happened, to an extent FDA sent warning letters to
GuruNanda LLC
,
Herbal Amy LLC
,
Quinessence Aromatherapy Ltd.
,
The Jim Bakker Show
,
Vital Silve
r,
Vivify Holistic Clinic
, and
Xephyr
(dba N-Ergetics) telling those companies to stop claiming their teas, essential oils, tinctures and colloidal silver can stop any virus, much less COVID-19.
There are no drugs or vaccines for COVID-19 yet and colloidal silver does not treat any disease or condition. Tea tastes nice. Overpay for essential oils only because you like the smell.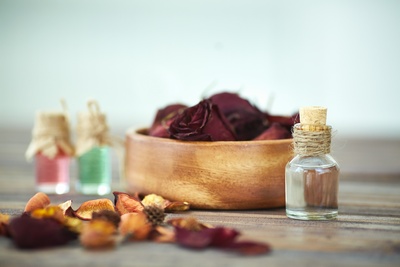 FDA and FTC told the companies to stop their claims immediately and to respond within 48 hours describing the specific steps remedies they have taken to correct the violations. Real remedies, not the legal equivalent of aromatherapy.
Food is not medicine, no matter what companies and diet books try to claim
Fraudulent COVID-19 products may come in many other varieties, including dietary supplements and other foods, certainly the organic industry would make that claim if it weren't such high profile fraud, as well as products purporting to be drugs, medical devices or vaccines.
Products that claim to cure, mitigate, treat, diagnose or prevent disease may legally do so if they make a disclaimer that they are not FDA approved, all due to the 1994 Dietary Supplement Health and Education Act of 1994 (DSHEA) Act, courtesy of Senator Tom Harkin and President Bill Clinton, Diet, but there are limits. You can't claim your organic food will prevent cancer (though Organic Trade Association's puppet organization The Organic Center, has certainly tried) and you can't claim tea will prevent coronavirus, even if you note FDA has not validated any of that.
There companies exist to defraud consumers of money and can place consumers at risk for serious harm. Using these products may lead to delays in getting proper diagnosis and treatment of COVID-19 and other potentially serious diseases and conditions.