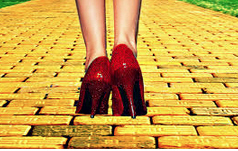 Although I have done my share of writing on Dr. Oz (much of it humorous, and some just in poor taste), the following has nothing to do with me.
Dr. Henry Miller, a
Robert Wesson Fellow in Scientific Philosophy
and
Public Policy at the
Hoover Institution, who writes regularly about matters concerning junk science and medicine, and their effect on public health policy, has decided to take matters into his own hands.
In a letter to Dr. Lee Goldman, the Dean of Faculties of Health Science and Medicine at Columbia University, Miller argues very
persuasively
that it is nothing short of scandalous that Dr. Mehmet Oz is allowed to maintain any association at the
hospital
, where he once was a respected heart surgeon.
Dr. Miller's letter, which was co-signed by nine doctors and public health experts, is

very

well worth the read, so I have included it in its entirety below.
*****
Lee Goldman, M.D.
Dean of the Faculties of Health Sciences and Medicine
Columbia University
"Dear Dr. Goldman:
I am writing to you on behalf of myself and the undersigned colleagues below, all of whom are distinguished physicians.
We are surprised and dismayed that Columbia University's College of Physicians and Surgeons would permit Dr. Mehmet Oz to occupy a faculty appointment, let alone a senior administrative position in the Department of Surgery.
As described here and here, as well as in other publications, Dr. Oz has repeatedly shown disdain for science and for evidence-based medicine, as well as baseless and relentless opposition to the genetic engineering of food crops. Worst of all, he has manifested an egregious lack of integrity by promoting quack treatments and cures in the interest of personal financial gain.
Thus, Dr. Oz is guilty of either outrageous conflicts of interest or flawed judgements about what constitutes appropriate medical treatments, or both. Whatever the nature of his pathology, members of the public are being misled and endangered, which makes Dr. Oz's presence on the faculty of a prestigious medical institution unacceptable."
Sincerely yours,
Henry I. Miller, M.D.
Robert Wesson Fellow in Scientific Philosophy & Public Policy Hoover Institution, Stanford University

*****
For a scathing background piece on the transformation of Oz, I highly recommend this post from Vox.com.