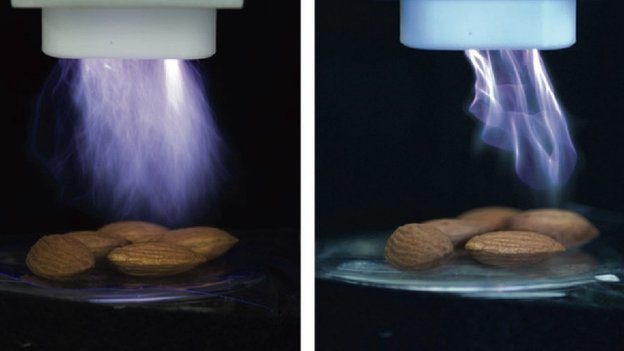 I am a firm believer that physics is the One Science To Rule Them All and can accomplish almost anything, but I had not predicted that the "fourth state of matter" - non-thermal plasma - could show immunology how it's done and kill off
noroviruses
, the most common cause of non-bacterial gastroenteritis around the world that gets fame far too often for making people sick on things like cruise ships.
Yet cold plasma can,
writes Alex Berezow at the BBC
. Researchers in Hannover have found that cold plasma treatment led to an incredible 20- to 50-fold reduction in the number of virus particles, by producing reactive nitrogen and oxygen species, the same things our body produces to fight off infections and are a natural part of the process of generating energy from mitochondria.
Standard curve of the norovirus quantification assay.
Credit: doi: 10.1128/mBio.02300-14
How? We actually produce our own internal bleach. That is all wonderful and natural but plasma ray-gun is a lot more fun to think about.
Set phasers for health!
Citation: Birte Ahlfeld, Yangfang Li, Annika Boulaaba, Alfred Binder, Ulrich Schotte, Julia L. Zimmermann, Gregor Morfill, Günter Klein, 'Inactivation of a Foodborne Norovirus Outbreak Strain with Nonthermal Atmospheric Pressure Plasma', 13 January 2015 mBio vol. 6 no. 1 e02300-14
doi: 10.1128/mBio.02300-14