A few days ago, I posted a design for a
Giant Squid Multi-Costume
that I'd sketched up for a friend of mine. Well, here is the implementation: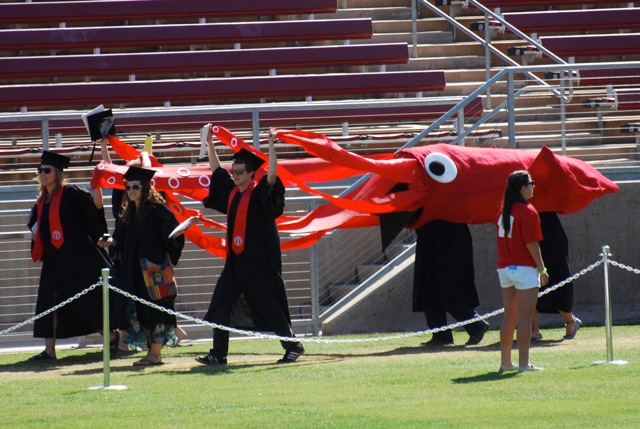 Giant Squid by Lauren Bell, Max, Liz, U-B., and Elsa.
It's difficult to see in the photo, but they had an absolutely brilliant idea for the squid's beak. It was a huge piece of black paperboard folded into a "fortune teller", like the
ones we used to make
in elementary school (with fortunes such as "your face looks like a squid" written inside).
Do let me know if any of you other lunatics out there make one of these. I'd love to post more pictures.