November is
National Novel Writing Month
--NaNoWriMo to those in the know. This year, for the first time, I am participating.
Today, November 1st, I started a novel about
squid racing
.
I have decided that Squid-A-Day will go on break for a month, so I can concentrate all my squidly energies on the novel. I hope you can forgive me for leaving you, and rest assured I shall return to my wonted non-fiction ways on December 1st.
Maybe I will even write an essay about how fiction can be an excellent venue for informal science education.
Meanwhile, here is a silly sketch from '02 to keep everyone entertained whilst I am gone: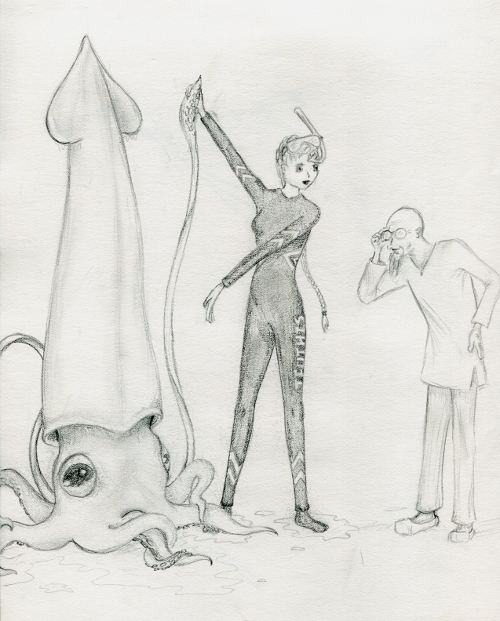 P.S. If you've always wanted to write a novel, today is the day to start!