Air Asia 8501 - Tail To Be Raised
The recently located tail of Air Asia flight 8501 is to be raised according to reports by Detik News.
The Flight Data Recorder (FDR) and the Cockpit Voice Recorder (CVR) are mounted to the rear of the bulkhead which can be seen in the image below. It makes more sense to retrieve these 'black boxes' after raising this tail section for at least three reasons. Firstly, the tail is embedded in silt, making their location and retrieval very difficult by divers who have been working in conditions of poor visibility and very strong currents. Secondly, removal of these recorders is best done by authorised investigators. Thirdly, the tail section itself will furnish many clues about this event to supplement any data which might be obtained from the recorders.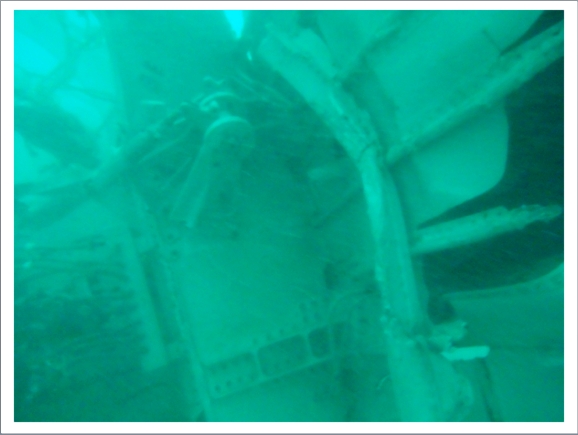 The black boxes should be found attached to the far side of the bulkhead seen here. Examination of the tail section should reveal evidence of the speed at which the tail impacted the water, and hopefully much more.
Bambang Soelistyo, head of Indonesia's National Search and Rescue Agency stated at a press conference that the tail will be lifted by floating balloons or crane on Friday, if weather permits.
So far, 44 bodies have been retrieved by a multi-national fleet of ships, planes and helicopters. The search and recovery teams deserve praise for the exemplary and dignified manner in which they have carried out their grim task.
The following is my translation, using Google translate as a 'dictionary', of a recent Detik News report and a Detik infographic.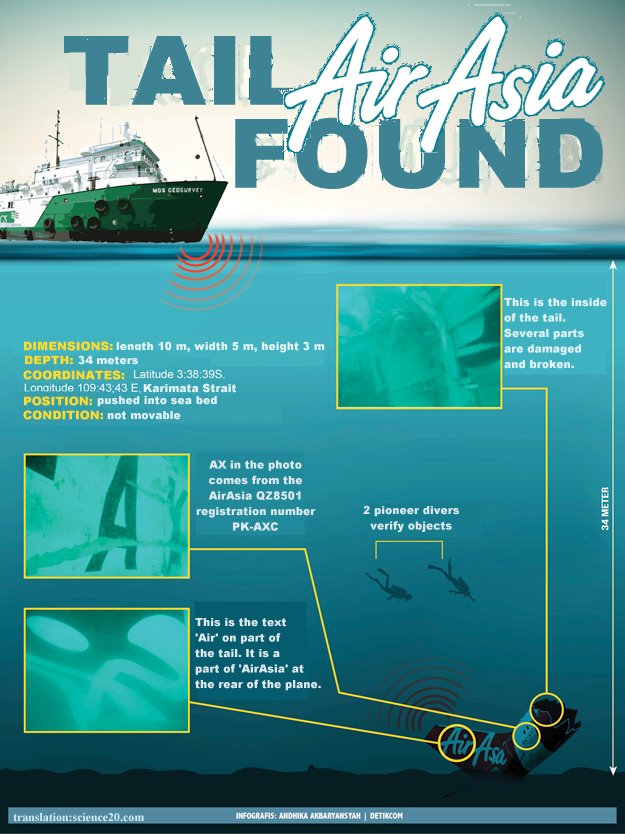 Replacing Japanese Ships, Chinese Ship Arrives in QZ8501 Search Area Tomorrow
Jakarta - 2 Japanese ship will leave the QZ8501 search area tomorrow. The search task of the vessels will be taken up by KN SAR Pacitan and other ships from China.
"Chinese ships are on the way here now. But not warships, SAR," said the head of the military Marsdya FHB Basarnas Soelistyo Basarnas office, Jl Angkasa, Kemayoran, Central Jakarta, Thursday (01/08/2015).
According to Soelistyo, because of the distance between China and Indonesia, the ship will arrive at the location of the search tomorrow. The journey commenced shortly after the news that AirAsia QZ8501 was lost.
With the arrival of China's SAR ship, the number of units deployed for search and retrieval of this aircraft is 16 aircraft consisting of 6 fixed wing aircraft and 10 helicopters. Ships total 31 , with 23 domestic vessels and 8 foreign ships.
Ships and aircraft have focused on searching for bodies and the black box. The plan tomorrow is for the tail to be lifted to the surface.
source
http://news.detik.com