3,000 children were treated in U.S. emergency departments in 2012 for eye injuries related to paintball guns, airsoft guns, BB guns and pellet guns - but the big increase was in airsoft guns. Paintball injuries have remained minor (0.4 per million children) and for over a decade BB gun manufacturers have restricted sales and marketing to minors, so there are not many "You'll shoot your eye out" moments due to those.
Investigators from the Stanford University School of Medicine found that the rates for eye injuries from non-bullet guns increased by 511% between 2010 and 2012, reaching 8.4 per million children and the rise was almost exclusively due to air gun related injuries, which parallels their growth in popularity.
Airsoft guns are replicas of real guns and fire a lightweight, 6 mm plastic bullet. Multiple sources have noted dramatic increases in the sales of air guns and that popularity increase has corresponded to the increase in injuries.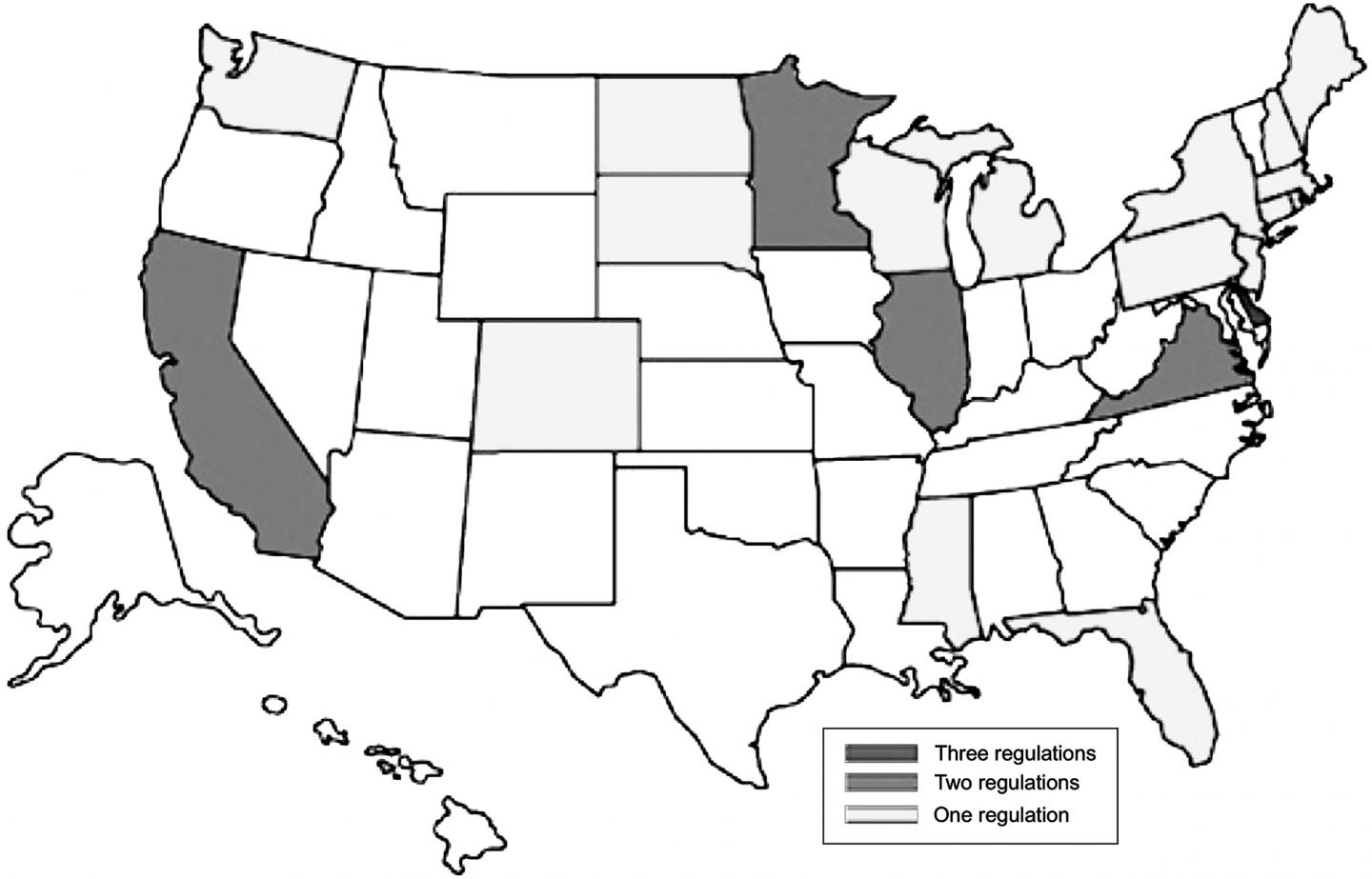 States with non-powder gun control laws. Credit: Journal of the American Association for Pediatric Ophthalmology and Strabismus
22 U.S. states regulate the sale and transfer of like paintball and air guns. 4 states even define them as firearms and 3 classify them as dangerous weapons.
The U.S. Consumer Product Safety Commission (CPSC) documents emergency department visits for injuries secondary to a variety consumer products through the National Electronic Injury Surveillance System (NEISS). The NEISS draws from a stratified probability sample of roughly 100 hospital emergency departments of varying sizes and provides a nationally representative sample of hospitals in the U.S. These data make a clear distinction between paintball guns and other non-powder gun types, but further differences among other non-powder guns (BB gun vs. pellet gun vs. airsoft guns) may not be reported accurately. For the purposes of analysis, the authors grouped BB, pellet, and airsoft guns together.
A review of 399 individual case reports of airsoft and BB gun injuries was also conducted by the researchers. Eye protection status was reported in 71 cases, and only one patient was purportedly wearing sunglasses, while 70 had no eye protection at all.
So the lesson is to wear proper safety equpiment, which paintball participants have known for some time.
Published in the Journal of the American Association for Pediatric Ophthalmology and Strabismus (AAPOS).