According to a new survey, 52 percent of Americans plan to lose weight in 2008 but as January comes closer and marketing efforts promising quick and easy weight-loss solutions ratchet up, people are increasingly confused about what to believe.
When it comes to weight-loss products, people who plan to lose weight have considerable knowledge gaps, particularly with regard to appetite suppressants, herbal products and dietary supplements.
These products are not required by the Food and Drug Administration (FDA) to submit safety or efficacy studies, or to include warnings about potential side effects on their labels. The Harris Interactive survey of 2,058 adults shows:
Three in five (58 percent) think these products are at least somewhat effective.
One-third (37 percent) incorrectly believe these products were approved for safety and effectiveness by the FDA before being sold to the public.
Two in five (44 percent) mistakenly assume the government requires warnings about potential side effects on the labels of these products.
In fact, the survey found that about 18 million adults who want to lose weight this year will rely on products that have not been reviewed and approved by the FDA before being sold to the public.
Nutrition Business Journal, a trade publication, reports that Americans spent an estimated $1.6 billion on weight-loss supplements in 2005. Given this level of investment, there should be no confusion over what they are getting for their money, says Rebecca Reeves, DrPH, RD, a GSK consultant who is past president of the American Dietetic Association and managing director of the Behavioral Medicine Research Center at Baylor College of Medicine.
"Weight-loss supplements claim to deliver extraordinary results with less effort than more traditional behavioral changes, such as diet and exercise," says Reeves. "However, there is scarce scientific data available to validate these product claims, which is unfortunate for the 66 percent or so of American adults who are overweight and obese."
To help overweight adults distinguish fact from fiction at this pivotal time of year, alli® is providing free access to thousands of hours worth of weight-loss advice from healthcare professionals.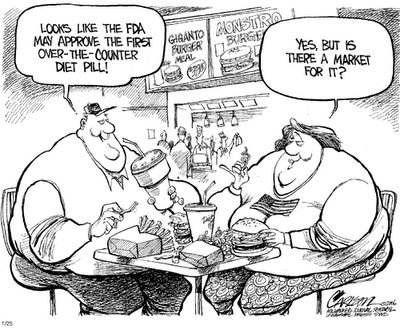 As the Harris Interactive survey shows, dieters value such support, but rarely take advantage of it: three quarters (73 percent) of U.S. adults who plan to make a serious attempt to lose weight in 2008 believe that outside help from a dietitian, pharmacist or other healthcare professional would help them achieve their weight-loss goals, but only a fraction (17 percent) of these adults plan to seek such support.
From January 4 – 7, 2008, alli will sponsor "Make This Year Different," a weight-loss event designed to ease some of the barriers to seeking expert advice on weight-loss issues and to help overweight adults benefit from the counsel of healthcare professionals. This guidance may help to make this year different for anyone who has tried ineffective weight-loss strategies in the past, or who is simply confused by the influx of weight-loss claims at this time of year.
People 18+ can call 866-551-DIFFERENT between the hours of 10 a.m. and 6 p.m. EST to speak live with a dietitian or pharmacist, or to hear pre-recorded diet, nutrition, behavioral and exercise tips. The recorded information is also available before and after help-line hours, and will remain accessible through January 31, 2008.
Individuals can also visit http://www.MakeThisYearDifferent.com between the hours of 10 a.m. and 6 p.m. EST for live online chats with dietitians or pharmacists, in private or group chat room discussions. The Web site will also feature diet and exercise videos and answers to common questions about the alli weight-loss program.
Steven Burton, vice president, weight control, for GlaxoSmithKline Consumer Healthcare, the maker of alli, says that "Make This Year Different" will provide important information that dieters might not otherwise get.
"Millions of overweight and obese Americans are incredibly frustrated with their efforts to lose weight, and unrealistic expectations and false hope feed that frustration," says Burton. "Our goal is to give dieters the knowledge they need to make informed decisions and to help them identify weight-loss strategies that are safe, effective and proven to help them lose weight."
GlaxoSmithKline Consumer Healthcare announced in October that it had sold more than 2 million alli starter packs at retail, and that alli users are enthusiastically embracing alli and its proven track record of helping people lose weight gradually. The only FDA-approved, over-the-counter weight-loss product, alli works by blocking the absorption of about 25 percent of the fat in the foods people eat, helping them lose 50 percent more weight than they would through diet and exercise alone.