NASA is seeking a new Senior Executive to provide guidance and strategy for missions that study terrestrial issues. The position is Director of the Earth Science Division (ESD), Science Mission Directorate (SMD), reporting to the Associate Administrator (AA).
The director leads a division of approximately 75 people, including scientists, engineers, and administrative professionals who help plan and manage NASA's Earth Science Program and is responsible for the implementation of ESD's annual budget of approximately $1.9 billion.
Duties include presenting the ESD program to NASA senior management, the Office of Management and Budget (OMB) and other Executive Office stakeholders, and Congress.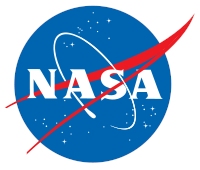 Candidates must have: a bachelor's degree, preferably an advanced degree in engineering, physical science, or mathematics that included 24 semester hours in physical science and/or related engineering science such as mechanics, dynamics, properties of materials, or electronics; PhD and at least 10 years of demonstrated experience as a researcher or practitioner in Earth Science or demonstrated experience with applications activities involving remote sensing, is preferred.
A financial disclosure statement is required upon appointment into the SES. First time SES appointees are subject to a one-year probationary period. Occasional travel may be required. This is a drug-testing designated position.
Apply here