Today you'll find a myriad of different Earth observation systems covering all from local to global areas, collected from sub-sea to ground to air and of course space. Providers of these Earth observation services come from both public and private sector. Some of the collected data are required through national regulations while others are in demand because of global challenges such as climate change etc. The need for Earth observations permeates the entire global society.
Answering this need for Earth observation capacity several Earth observation systems have been built. Agenda 21, G8 meetings and other international declarations (the latest from Rio +20) lend political support and reference for this capacity building. Below you will find the description of a handful of Earth observation systems that have been or are being constructed. The question is then; are we as a global society coordinated enough when answering this need of Earth observation capacity?
~~~
Global Monitoring for Environment and Security - GMES

The European initiative for the Global Monitoring for Environment and Security (GMES) provides data to help deal with a range of disparate issues including climate change and border surveillance. Land, sea and atmosphere - each is observed through GMES, helping to make our lives safer.
GMES was initiated 1998 by the main national space agencies in Europe, the European Space Agency - ESA, the European Commission – EC, and the European organization for the Exploitation of Meteorological Satellites - EUMETSAT.
GMES consists of a complex set of systems which collects data from multiple sources (earth observation satellites and in situ sensors such as ground stations, airborne and sea-borne sensors), processes these data and provides users with reliable and up-to-date information through the services mentioned above. Some of these systems and data sources already exist today, as well as prototype services but many developments are still required in all domains.
GMES is an EU-led initiative. The coordination and management of the GMES programme is ensured by the European Commission. The developments related to the observation infrastructure are performed under the aegis of the European Space Agency for the space component (i.e. Sentinel missions) and of the European Environment Agency and the Member States for the in situ component.
Website(s): http://ec.europa.eu/enterprise/policies/space/gmes/ http://www.gmes.info/
Group of Earth Observations - GEO

The Group on Earth Observations is coordinating efforts to build a Global Earth Observation System of Systems, or GEOSS.
GEO was launched in response to calls for action by the 2002 World Summit on Sustainable Development and by the G8 (Group of Eight) leading industrialized countries. These high-level meetings recognized that international collaboration is essential for exploiting the growing potential of Earth observations to support decision making in an increasingly complex and environmentally stressed world.
GEO is constructing GEOSS on the basis of a 10-Year Implementation Plan for the period 2005 to 2015. The Plan defines a vision statement for GEOSS, its purpose and scope, expected benefits, and the nine "Societal Benefit Areas" of disasters, health, energy, climate, water, weather, ecosystems, agriculture and biodiversity.
Website(s) http://www.earthobservations.org http://www.geoportal.org/web/guest/geo_home#
Eye On Earth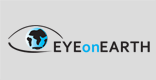 Eye on Earth is a global public information service to share data and information from diverse sources. Eye on Earth allows you to manipulate tha data for collective discovery. Eye on Earth is the result of a public-private partnership joining expertise from industry and public organisations. The European Environment Agency (EEA), Esri and Microsoft Corporation collaborated to launch the Eye on Earth Network, the online community for sharing and discovering data about environment. This new cloud computing-based network promotes the principles of public data access and citizen science.
The first Eye on Earth Summit was held in Abu Dhabi in 2011.
Website: http://www.eyeonearth.org http://www.eyeonearthsummit.org/
EarthCube
In 2011 EarthCube was initiated by USA's National Science Foundation. The goal of EarthCube is to transform the conduct of research by supporting the development of community-guided cyberinfrastructure to integrate data and information for knowledge management across the Geosciences.
Website(s): http://www.nsf.gov/geo/earthcube/index.jsp http://earthcube.ning.com/
ICSU's World Data System (WDS)
In 2008 ICSU decided to establish the World Data System – WDS. The WDS supports ICSU's mission and objectives, ensuring the long-term stewardship and provision of quality-assessed data and data services to the international science community and other stakeholders. WDS covers more that the Earth system sciences.
The WDS concept aims at a transition from existing stand-alone WDCs and individual Services to a common globally interoperable distributed data system, that incorporates emerging technologies and new scientific data activities.
The new system will build on the potential offered by advanced interconnections between data management components for disciplinary and multidisciplinary scientific data applications. Applications for the new WDS are already being investigated, including the WDC online portal which is being considered as a proof of concept for an element of the new system.
WDS will enjoy a broader disciplinary and geographic base than previous ICSU bodies and will strive to become a worldwide 'community of excellence' for scientific data
Website: http://www.icsu-wds.org/
Future Earth
Future Earth is a new 10-year international research initiative that will develop the knowledge for responding effectively to the risks and opportunities of global environmental change and for supporting transformation towards global sustainability in the coming decades. Future Earth will mobilize thousands of scientists while strengthening partnerships with policy-makers and other stakeholders to provide sustainability options and solutions in the wake of Rio+20. Future Earth was launched in 2012 and his a common effort of a number of international research programs, funding agencies, ISSU and ICSU.
Website: http://www.icsu.org/future-earth
~~~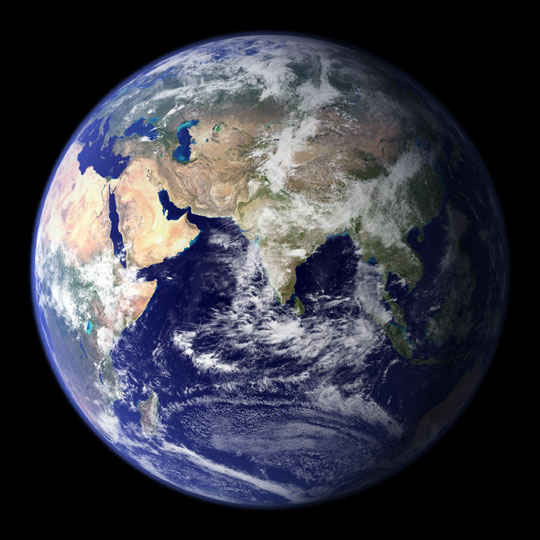 The blue marble by NASA
As a politician, science policy maker or funding agency I would ask myself: Where shall I invest my money? They all look so similar. Redundancy is necessary and good, but are we funding capacity building that will result in too much overlap?
As an end-user, in science, industry, government or as a civil citizen, I would ask myself, where can I find the right information for me in the most effective and quality assured way? It is a jungle of portals out there. Who can I trust?
In both cases I would be confused, and it would take me some time to figure out where to spend my money and where to go for information. Maybe this is how it has to be or even ought to be, but it sure looks like governments have lost track of the original idea and motivation behind the establishment of GEO; namely to created a global interoperable system of systems that increase capacity yet avoids unnecessary overlaps.
The question asked in the title deserves a thorough analysis. Science policy, socio-economic and political research is needed as a basis for answering my follow-up questions and I suspect there are no easy answer or solution for them. All the same, the unanswered questions reflect part of reality. We, who work both on funding strategy and are trying to fill the gap between the available knowledge and the end-users, have to deal with this rather confusing and messy reality. Even as insiders we get lost sometimes.
The author has experience from all elements of the research system, including a national funding agency where she worked both on national and international science policy and program funding. Today she runs BLB, an European SME and partner in the EU-funded project Egida. One of BLBs tasks is to help develop a funding scheme for GEO.