Today is Reformation Day, which until recently (so I have heard) was a national holiday in Germany, but the government decided that the Germans were getting too many holidays, and took it out of the calendar. It is still, though, a civic holiday in Slovenia, since the Reformation contributed profoundly to their cultural development, although the Slovenes are mainly Roman Catholics.

But most of our readers will, rather, think of it as Halloween, a time when people like to think in a playful way about scary things. What better then, than the timely discovery of this Dracula Bug?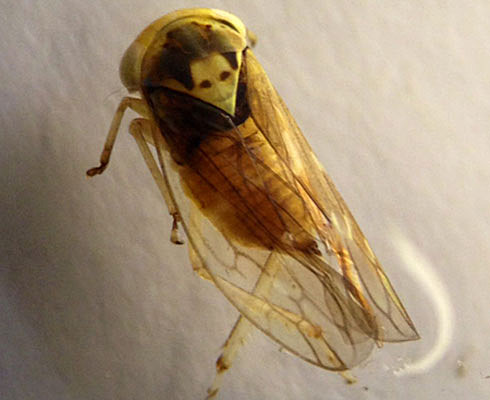 It was discovered at the British Natural History Museum, by two members of a volunteer insect sorting crew, in a routine sample taken the Museum's Wildlife Garden. Those who want a real scare will, though, be a little disappointed, because Bug Dracula is actually a type of leafhopper and feeds on the sap of plants, not human blood.