"Personalized medicine! What is that?"
Your question is justified.
It was also something that Terry Procter from Peterborough, Ontario thought when he was sent a questionnaire for his opinion on the subject. He was diagnosed with prostate cancer and had his prostate removed in 2007. So, what is personalized medicine and what is the connection to cancer?
Personalized medicine is treatment specific for a patient based on his or her genetic makeup. It doesn't involve designing a new drug or use of exclusive technology for each individual patient. Instead, with the knowledge of a patient's genetic makeup, health researchers would like to use the best possible therapy from the array of technologies and drugs to cure them.
Robert Langreth and Michael Waldholz first introduced this concept in 1997. They reported that drug companies in collaboration with academic research institutions were to utilize information from mapping human genes to design drugs that would specifically target disease-causing genes. The most common example of personalized medicine in cancer has been the Health Canada approval of Herceptin in 1999, to target Her-2 protein in 20% of Her-2 positive breast cancer patients. Additionally, Health Canada, in 2008 approved Vectibix, a drug that targets KRAS protein, in aggressive colorectal cancer patients. This ensures only patients that express the KRAS gene get treated with Vectibix and avoids wasteful treatment of those patients who do not show the same gene characteristic.
This concept virtually makes treating any disease a piece of cake. The reality, however, is quite different. Such a targeted approach will take many years before it begins to take effect.
Setting the stage in Canada
There is a pluralistic outlook towards the concept of personalized medicine. From the patient perspective, treatment targets the specific disease gene of the patient. From the view of the hospital, equipment costs are reduced for unnecessary screening and disease treatment. For the government, healthcare costs are reduced when more effective targeted treatments are used to prolong lifespan of patients (see figure 1). For these reasons, the government of Canada began to take a focused initiative in collaborative efforts for personalized care.

In the annual 2007-2008 federal budget, the Networks of Centres of Excellence (NCE) states their mission, "To mobilize Canada's research talent in the academic, private and public sectors, and apply it to the task of developing the economy and improving the quality of life of Canadians." With $165 million dollars from the federal government, NCE invited applications for ideas to accelerate the commercialization of research developments. The NCE set up 11 Centres for Commercialization and Research (CECR), one of which was the Centre for Personalized Medicine (CEPMED) in Montreal, Quebec.
Montreal Heart Institute in collaboration with Genome Quebec founded CEPMED. CEPMED, currently involved in personalized medicine initiatives in cardiovascular disease, has launched a public awareness campaign. The focus of this campaign, says Katherine Bonter, Director of Promotion and Advocacy, is "To educate the public including all stakeholders (individuals, heath care providers, policy makers, health care 'decision makers', companies… etc) in a way that promotes the beneficial and efficient adoption of personalized medicine in Canada either through the public system or otherwise (private). Recently, we are particularly interested in drawing awareness to the extent to which personalized medicine is already in use and the issues and barriers that have slowed or prevented it's adoption, a full realization of its potential benefits to Canadians and the health care system".

British Medical Journal published an article by Ms. Bonter and others, which showed awareness of personalized medicine in Canada varied across provinces, among family physicians, oncologists and cardiologists. Differences in perceptions were observed in usefulness and prior knowledge of personalized medicine, interpreting data and access to test services to treat patients. Ms. Bonter adds "there is inequitable access across the country as well as redundancies in efforts funded by the public".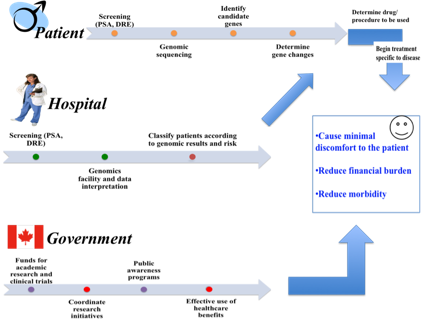 Figure 1: Dimensions of Personalized Medicine

(indicates lack of effective economic or administrative policies)
(PSA, DRE, Genomic sequencing – See box)
Relevance in prostate cancer
If we look at efforts for incorporating personalized medicine into a disease like prostate cancer, it is not as spectacular as that for cardiovascular disease, where CEPMED is involved. The Prostate Centre's Translational Research Initiative for Accelerated Discovery and Development (PC-TRIADD), another CECR, is a federally funded institution in Vancouver, British Columbia. However, access to basic screening and treatment is limited in smaller cities.

As Terry Procter says "everything that I have heard/seen is about trying to get health care set up to meet the needs of a local population...we are getting a radiation unit here in Peterborough so people don't have to go to Oshawa or Kingston.....setting up clinics so people can walk in for screening/diagnosis".
Prostate cancer in Canada affects ~25,000 men and is the most common affliction in men. Around 4,100 men die of the cancer each year. The mortality rate has decreased primarily due to improvements in screening procedures and diagnoses that detect the cancer at its early stages. How is personalized medicine being incorporated in the sphere of prostate cancer? According to Susan Langlois, (Director, Research Programs) of Prostate Cancer Canada Foundation, "Since there are no accurate diagnostic tools for prostate cancer, personalized medicine is a goal for the future". A sentiment that is echoed by Ms. Bonter who states that "I guess I would say that right now it (personalized medicine in prostate cancer) is not important in Canada. I do know that Genomic Health (company that developed oncotypeDx) is developing a multiplex assay for determining risk of recurrence in prostate cancer. If they are successful this will likely have a big impact and change treatment protocols".
It is not all bad news for personalized medicine in prostate cancer. Research in Quebec, British Columbia and Ontario have been geared towards personalized care. Dr. Fred Saad (University of Montreal) and Dr. Kim N. Chi (British Columbia Cancer Agency) have been working on a drug (OGX-011) that targets a protein (clusterin) in aggressive (hormone refractory – see box) prostate cancer. OGX-011 is used in combination with a previously used drug, docetaxel, to reduce the time to pain progression and extend disease free survival. Clinical trials have shown that patients can tolerate OGX-01, do not show adverse effects and show a prolonged survival. These are preliminary data though, which need to be validated with larger trials. It is interesting to note there are efforts to target the same protein, clusterin, by a Montreal-based pharmaceutical company Alethia Biotherapeutics. They have developed a monoclonal antibody (see box) AB-16B5 that targets secreted clusterin in cells. Aeterna Zentaris Inc, a company based in the city of Quebec, develops drugs for late-stage cancers, including prostate, by incorporating a personalized medical approach.

Currently, the research initiatives include developing a vaccine (AEZS-120) for prostate cancer and conducting a clinical trial in the aggressive stage of the disease (AEZS-108).
The Ontario Institute of Cancer Research (OICR) is involved in research projects in collaboration with organizations such as Prostate Cancer Canada (PCC). The Canadian Prostate Cancer Gene Network (CPC GENE) is sequencing the human genome of more than 1000 prostate cancer patients. Dr. Robert Bristow, a radiation oncologist at the Princess Margaret Medical Hospital in Toronto, Ontario is the principal lead investigator in this project. CPC GENE is part of the International Cancer Genome Consortium, a collaboration, between Canada, UK, France, Germany, US, India and China. The aim is to sequence the genomes of 50 different cancers and have the information to determine appropriate therapy depending on the stage of cancer. Dr. Bristow's interest is in prostate cancer.

The consortium is collecting tissue samples from different stages of prostate cancer. Sequencing may provide the information on differences and the causes for progression of a benign, passive prostate tumor to an aggressive one that spreads through the body. The results will also explain the occurrence of cancers that are resistant to therapy and provide better information to select patients for specific treatments. A second project of the OICR, is the One Millimetre Cancer Challenge which involves the development of biomarkers (see box) and sensitive imaging techniques to distinguish early passive tumors from aggressive ones.
Dr. Laurence Klotz (Professor of Surgery, University of Toronto, Sunnybrook Health Sciences Centre) says "Cancer Care Ontario has a guideline process which has been quite influential across the country". Indeed, the Ontario Cancer Care plan includes efforts in personalized medical care as one of its strategic priorities to ensure favourable patient outcome. Dr. Klotz has been involved in clinical trials of a different nature in prostate cancer, that of active surveillance. He believes that it is an important aspect of personalized care. Active surveillance can avoid undue treatment to patients who may not be at risk in their lifetime of progressing to aggressive disease. Patients are offered the option of close monitoring with adequate intervention, only if needed, over time. Such a strategy would reduce healthcare costs for the government and provide better quality of life to patients for an extended period of time.

If treatment can be avoided without the risk of losing out on lifespan, then patients like Terry Procter wouldn't be made to act the way he did in 2007. Mr. Procter says "well...I was in shock....probably would not have considered any other option...just wanted it out of me... but would have been nice to at least check out other options".
Promise of the future
All the research efforts show promise of attempting to target the specific rogue genes that may be causing the tumor to grow in the prostate or evade the existing treatment. However, these efforts are in vain unless there are effective health policies that can implement research developments at a rapid pace. Lack of standardization as observed in genetic tests in Ontario create differing results and opinions on the same disease. There is no federal organization that overlooks the efforts of various research, non-profit and commercial establishments. Synergies between these agencies would result in a partnership generating effective treatment and care at optimum costs and least inconvenience to the patient.

More importantly however, it is the assurance of basic screening and treatment options in every town and township, in each province, that will minimize travel time, emotional and physical stress to the patient. Only then will personalized medicine become a viable reality. For each Terry Procter, this will ensure they get appropriate medical care in their own town.

Personalized medicine in prostate cancer will require time to be implemented, yet with coordinated efforts from all stakeholders (non-profit, public, research, and commercial), it won't be long before a patient will be given the most personal attention he can dream of, for his condition.