Since 1998, L'Oréal Foundation and UNESCO have held the For Women in Science Awards, which honor five exceptional female scientists from different regions of the world. Each of the five laureates will receive €100,000 at a Ceremony on 12th March 2020 at UNESCO Headquarters in Paris.
This year, the L'Oréal-UNESCO For Women in Science Awards recognize the achievement of women scientists in the field of life sciences: biotechnology, ecology, epigenetics, epidemiology and infectiology.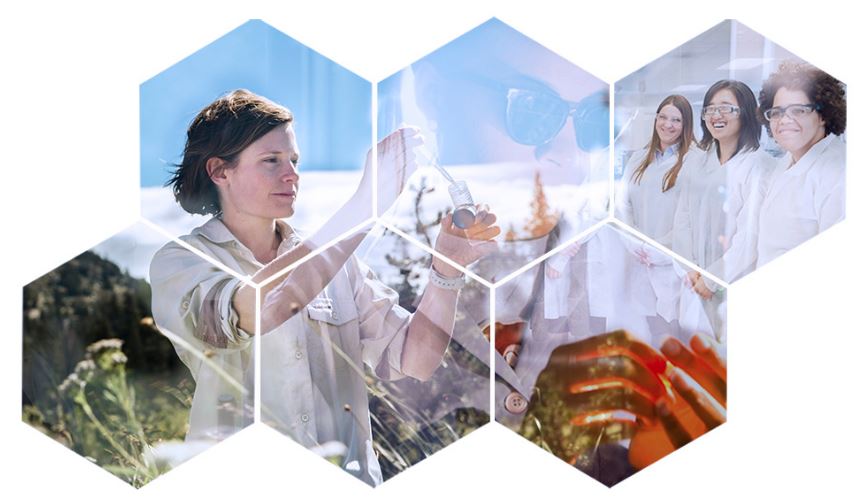 The 2020 For Women in Science laureates are:
Africa and the Arab States
Professor Abla Mehio Sibai – Medicine and Health sciences, Professor of Epidemiology, Faculty of Health Sciences, American University of Beirut, Lebanon, for her pioneering research and advocacy to improve healthy aging in low- and middle-income countries and their impact on health and social policy programs.
Asia-Pacific
Doctor Firdausi Qadri – Biological sciences, Senior Scientist, Head Mucosal Immunology and Vaccinology Unit, Infectious Diseases Division, International Centre for Diarrhoeal Disease and Research, Dhaka, Bangladesh, for her outstanding work to understand and prevent infectious diseases affecting children in developing countries, and promote early diagnosis and vaccination with global health impact.
Europe
Professor Edith Heard – Biological sciences, Director General of the European Molecular Biology Laboratory, Chair of Epigenetics and Cellular Memory at the Collège de France, Paris, France, and former Director of the Genetics and Developmental Biology Unit at the Institut Curie, Fellow of the Royal Society (UK), for her fundamental discoveries concerning the mechanisms governing epigenetic processes, which allow mammals to regulate proper gene expression and are essential for life.

Latin America
Professor Esperanza Martínez-Romero – Ecology and Environmental sciences, Professor of Environmental Science at the Genomic Science Center of the National Autonomous University of Mexico, Mexico City, Mexico, for her pioneering work on the use of environmentally friendly bacteria to support plant growth for increased agricultural productivity and reduced use of chemical fertilizers.
North America
Professor Kristi Anseth – Biological sciences, Distinguished Professor, Tisone Professor and Associate Professor of Surgery at the University of Colorado, Boulder, United States of America, for her outstanding contribution in converging engineering and biology to develop innovative biomaterials that help tissue regeneration and drug delivery.
They are recognized alongside 15 Rising Talents, young women scientists from all over the world. The 15 Rising Talents this year are:
Africa and the Arab States
Dr Laura-Joy Boulos – Neuroscience, Levant, Saint-Joseph University, Lebanon
Dr Nowsheen Goonoo – Biomedicine, Sub-Saharan Africa, University of Mauritius
Dr Nouf Mahmoud – Health Sciences, Levant, Al-Zaytoonah University of Jordan
Georgina Nyawo – Molecular Biology, Medical Microbiology, Sub-Saharan Africa, Stellenbosch University, South Africa
Asia Pacific
Dr Rui Bai – Biological sciences, China, Westlake University
Dr Huanqian Loh – Physics, Singapore, National University of Singapore
Dr Mikyung Shin – Biomaterials, Republic of Korea, Sungkyunkwan University
Latin America
Dr Paula Giraldo Gallo – Physics, Colombia, University of the Andes
Dr Patrícia Medeiros – Biological sciences, Brazil, Federal University of Alagoas
North America
Dr Elizabeth Trembath-Reichert – Earth Science /Environmental Science, United States of America, Arizona State University
Europe
Dr Vida Engmann – Material Engineering, Denmark, University of Southern Denmark
Dr Serap Erkek – Molecular biology / Epigenetics
Young Talents Awards – Turkey, Cancer Epigenomics Laboratory, Biomedicine and Genome Center
Dr Jennifer Garden – Chemistry
Young Talents Awards – United Kingdom, University of Edinburgh
Dr Cristina Romera Castillo – Marine sciences
Young Talents Awards – Spain, Institute of Sea Sciences
Dr Olena Vaneeva – Mathematics
Young Talents Awards – Ukraine, Institute of Mathematics of the National Academy of Science of Ukraine