To mark New York Fashion Week, Dana Thomas' new book, Fashionopolis, notes that between 2000 and 2014, the annual number of garments produced doubled to 100 billion: 14 new garments per person per year for every person on the planet, on average being worn only 7 seven times before being thrown out.
If it's sold at all,
and 20 billion clothing items go unsold
., Thomas says, and that the fashion industry accounts for at least 10 percent of global carbon emissions and 20 percent of all industrial water pollution.
In the U.S.,
meat production is 4 percent of greenhouse gas emissions
, and we don't produce all that many clothes here compared to Asia, so meat might be more emissions, but at least it's doing something important, like feeding people.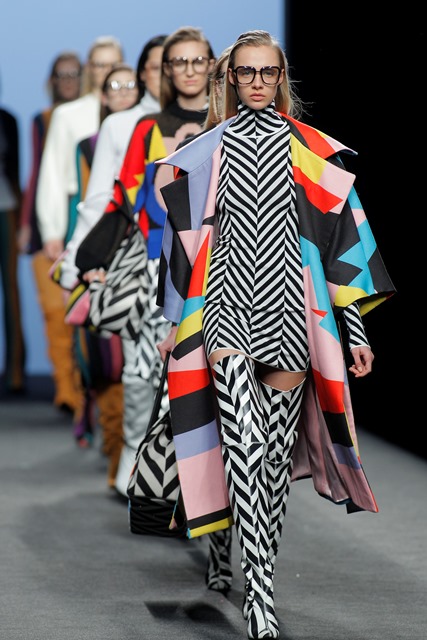 Credit: Mercedes-Benz Fashion Week Madrid
If you are an activist against meat who is going to trot out "Livestock's Long Shadow" and claim meat production is more damaging to the environment, those morons were so far off in their estimates they stated that it was better for the environment
to drive to the grocery store than to walk
if you eat meat.
I have been debunking that manufactured claim (literally, the basis for their emissions claim was an environmental group press release) since 2007 so keep me out of your mentions.
READ ALSO: Strange Climate Math - Driving Is Better For Pollution Than Walking
No, put me in. Donors like to know we puncture anti-science sacred cows.
Thomas has tips for how to reduce fashion's impact on the environment, and I don't mean believing that "organic" dry cleaning nonsense. I buy a lot of clothes used on Ebay. If I want a Charvet shirt, I am not paying $200 at Nordstrom, I am paying $25 on Ebay. Same for Bruno Magli shoes and Lucchese boots. I haven't bought them new in nearly 20 years.
One thing I have never gotten is a Tom Ford tie, though. I've never had a color I like show up in my email alerts.
It's my White Whale, except made of silk, and with stripes.