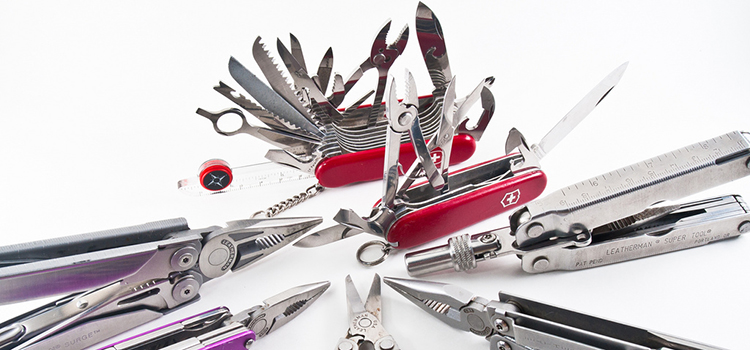 By Emilie Lorditch, Inside Science
(Inside Science) – When I was in elementary school, I couldn't wait to get home to watch my favorite TV show, "3-2-1 Contact." Watching that show, I learned that science was fun and part of my everyday life. Seeing young women on the show – who were like older sisters that I wished I had – I believed that I could be a scientist too.

This is the same kind of motivation behind a new National Academy of Engineering competition, developed in partnership with the University of Southern California's Viterbi School of Engineering, and the MacGyver Foundation (named after the title character from the 1985-1992 TV show).
The original show's main character, played by Richard Dean Anderson, was famous for solving problems, primarily using a Swiss army knife and his own wits.
While there are many scientists and engineers among the characters currently on TV, many of the lead characters are male.
"We want a female lead character who is an engineer," said Lee Zlotoff, creator of the original "MacGyver," at a Washington, D.C. event yesterday, which launched the competition.
The idea behind the competition is to crowdsource ideas for a new TV show from people around the world. Five winners will be chosen and each of them will receive $5,000 plus the opportunity to be paired with an accomplished Hollywood TV producer who will serve as a mentor to help them develop a TV pilot script. With a producer – who is already engineering-inclined – attached to the project, the hope is that these show ideas will be competitive with other new TV show pitches and have a fair chance at being picked up by a major TV network, cable or satellite networks or on streaming services like Netflix and Amazon.
Anthony Zuiker was inspired by science and engineering when he first created the "CSI" franchise.
"Once I learned that the human body was perfect for crime solving, the whole idea sprung from there," he said at yesterday's event.
Using the myriad of disciplines in engineering from life-based biomimicry to new, nanotechnology-based civil engineering, the possibilities are endless.
"You might be an engineer if your favorite character in the James Bond movies was Q," said Ruth David, president and CEO of Arlington, Virginia-based Analytic Services Inc. and former CIA deputy director. "Engineers solve problems that people didn't even know that they had."
For problem-solvers interested in participating, there's one main idea to keep in mind.
"Don't worry about writing a TV script," said Zlotoff. "Think about what you'd like to see on TV."
Start brainstorming your ideas now. The deadline to enter The Next MacGyver Competition is April 17th.

Image: Jim Pennucci
Emilie Lorditch is an editor and writer for Inside Science TV; she tweets @EmilieLorditch. Reprinted with permission from Inside Science, an editorially independent news product of the American Institute of Physics, a nonprofit organization dedicated to advancing, promoting and serving the physical sciences.