Engineers at the University of Hertfordshire have developed the first hydrogen-powered racing car which they will race this weekend.
A £5,000 grant from the Royal Society of Chemistry has made it possible for John Goddard and James Waters, two PhD students in the University's new Sustainable Energy Technologies Centre to convert a Formula Student racing car into a hydrogen-powered vehicle.
This is the first time that a hydrogen-powered racing car has been developed anywhere in the world. It will produce zero CO2 emissions, will be fuelled by 'green' hydrogen produced from farm waste, and will be equally as fast as a petrol-fuelled one.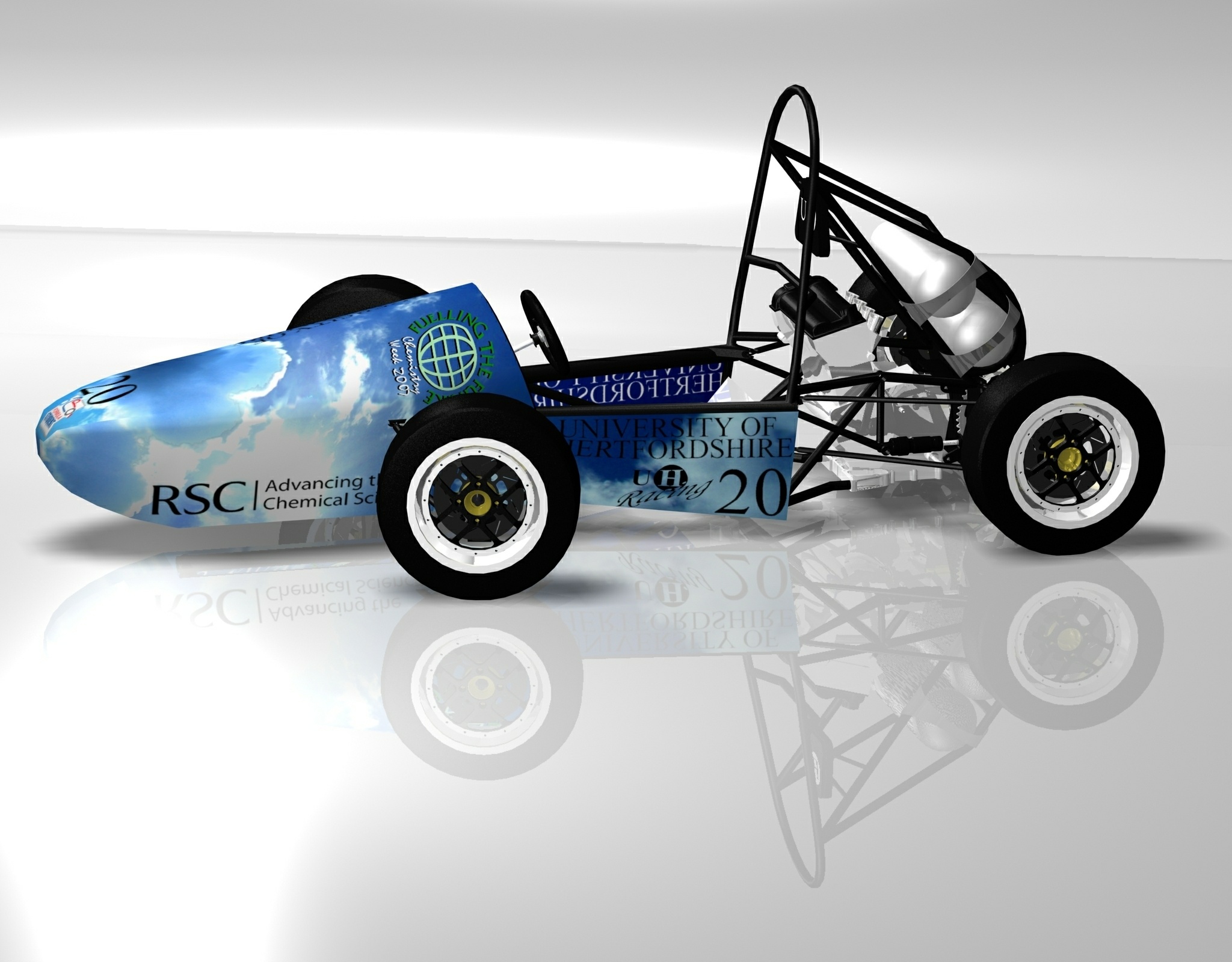 CLICK IMAGE FOR FULL SIZE. Credit: University of Hertfordshire
The engineers are very optimistic about the car's chances in the Institution of Mechanical Engineers (IMechE) Formula Student Race when it races on Saturday 14 and Sunday 15 July at Silverstone. This particular car won the Best UK Car category in the competition in 2005.
"Usually if a car is run on hydrogen, we would expect it to lose performance," said John. "But, in this case, we have found a way to get optimum performance from the engine."
"We have had to work with the IMechE to develop a whole new set of rules and guidelines for hydrogen cars because this has never been done before," James added.
The University set up the Sustainable Energies Technology Centre in December 2006 to develop research into sustainable technologies and other uses of hydrogen.
The hydrogen-powered car will be a key feature of the Royal Society of Chemistry Week which will take place from 3-11 November.
Source: University of Hertfordshire