Researchers from Kent State University and the University of Bucharest, Romania, have discovered a new primitive crab species Cycloprosopon dobrogea in eastern Romania. Previously unexamined, these ancient crabs from the Prosopidae family existed more than 150 million years ago during the Jurassic period.
"Studying primitive and extant crabs helps determine various aspects of biodiversity and patterns of evolution, such as when arthropods diversified," says Dr. Carrie Schweitzer, associate professor of geology at Kent State University. Arthropods, which include crabs, insects, lobsters, spiders, millipedes and ticks, are a large part of the earth's ecosystem, and they also are important economically in many countries as a source of food.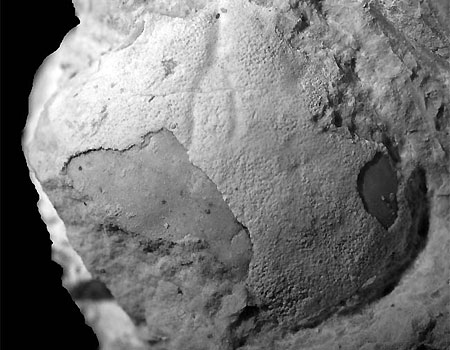 Cycloprosopon dobrogea, Jurassic crab. Credit: Carrie Schweitzer, Kent State University
In addition, crabs have been remarkably resistant against extinction. "Our goal is to determine why they have been so resistant, so we might be able to better fight modern extinctions," says Schweitzer.