Our bodies do not absorb all of the medicines we might take, some are excreted and though the impact individually is minor, over time and in a large population, there are concerns that such medical waste will lead to issues like antibiotic resistance.
Researchers at Lappeenranta University of Technology in Finland tested the removal of drug residues using membrane filtration and oxidation and that these technologies remove 95% and, in some cases, up to 99% of contaminants and nutrients. That is quite good but even small concentrations of contaminants from a large enough group of people might damage the water ecosystem. More efficient water cleaning technologies, such as membrane filtration and oxidation, effectively remove substances that are normally difficult or impossible to remove in a biological cleaning process.
Such substances include drugs for depression and epilepsy and pain gels that are applied externally.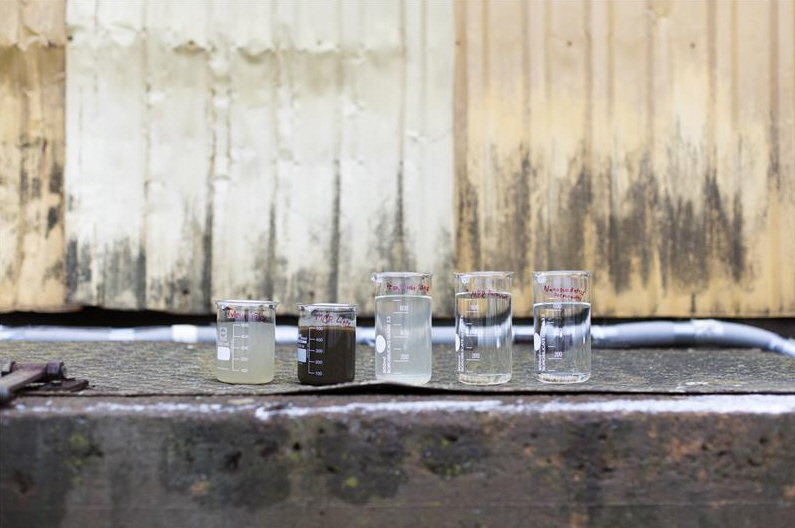 Purified wastewater using membrane filtration. Photo: Teemu Leinonen, LUT.
"Generally speaking, drugs that act on the mind and the heart are the most difficult to remove," says LUT Professor Mika Mänttäri.
The new research also demonstrated that increasing the efficiency of water treatment can also filter certain nutrients from the water. For example, phosphorous and nitrogen can be almost completely removed from the water. Membrane filtration reduced the amount of phosphorous to one tenth or even one hundredth of the emissions currently permitted. The water cleaning technologies that were tested can thus reduce emissions significantly in comparison to the water treatment process that is traditionally used.
The wastewater cleaning process used today in nearly all municipalities only removes the substances that are readily biodegradable or which bind to the activated sludge in the process. Such substances include pesticides and basic pain medications that contain ibuprofen, paracetamol and ketoprofen. The process allows a lot of other non-biodegradable contaminants to pass through.
In the near future, the EU will make large treatment plants subject to monitoring requirements for certain priority substances. A monitoring requirement was already set for some substances last autumn. One of the substances being monitored is the anti-inflammatory drug diclofenac, which is used as the active ingredient in pain gels. Once the limit values are implemented, the current biological process will automatically be in trouble.