Sentinel-1A lifted off on a Soyuz launcher from Europe's Spaceport in French Guyana at 9:02 PM GMT today.
Sentinel-1A has been at the launch site since the end of February and has been through numerous tests to make sure that everything is in perfect condition to provide essential radar imagery for Europe's Copernicus program, which focuses on providing data to improve the way the environment is managed.
Weather satellites have been providing operational data for years, of course, but the family of Sentinel missions is designed for environmental monitoring.
Guido Levrini, the Copernicus Space Segment Programme Manager, said, "On one side, this launch is the culmination of a decade of personal professional investment and on the other side it is the beginning of a large-scale construction. It is the first stone, the foundation of a soon-to-materialize splendid cathedral – we already get a glimpse of its cupola from the distance."
Sentinel-1 is a two-satellite constellation: Sentinel-1B will be launched next year.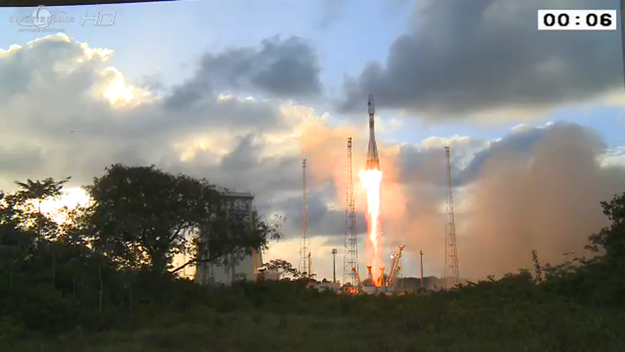 A further five Sentinel missions will be launched in the coming years. Each carries state-of-the-art technology to deliver a stream of complementary imagery and data tailored to the needs of Copernicus users.
The best part for all citizen scientists out there: The data will be open to users worldwide, free of charge.
Congratulations, ESA!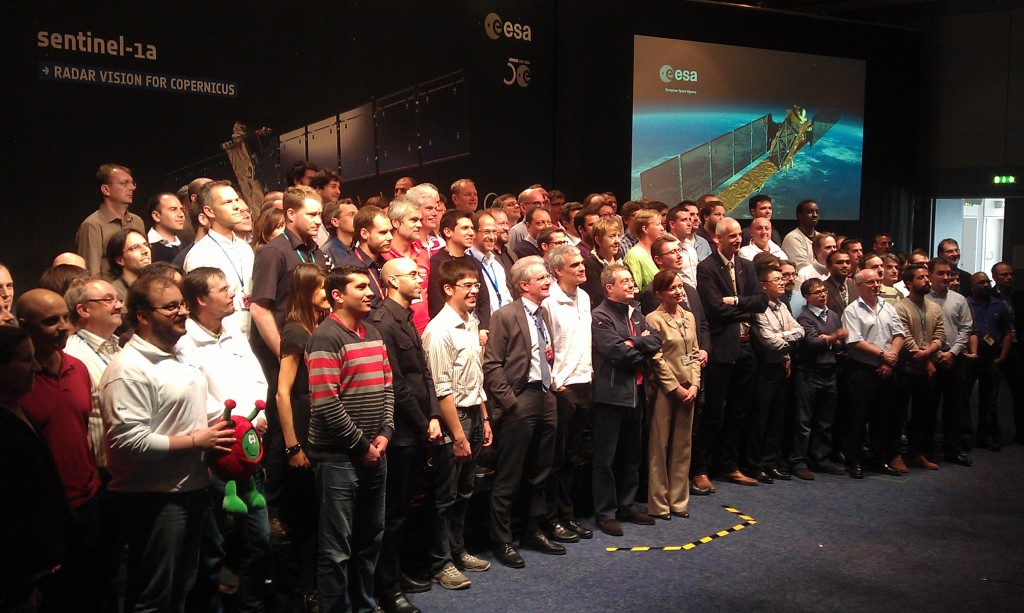 Sentinel-1A launch team at ESOC on L-1 day. Credit: ESA/J. Mai