The Bahama Nuthatch, native to a small area of native pine forest on the island of Grand Bahama, was feared extinct after Hurricane Matthew in 2016, but researchers are pleased to announce that the little-known bird is still out there.
But there may be only two left, they worry.
The Bahama Nuthatch has a long bill, a distinctive high-pitched squeaky call, and nests only in the mature pine trees of the Caribbean island. There may have been a sharp decline in its estimated population, from a believed 1,800 reported in a survey in 2004 to just 23 being seen in a survey in 2007, but it is hard to be sure.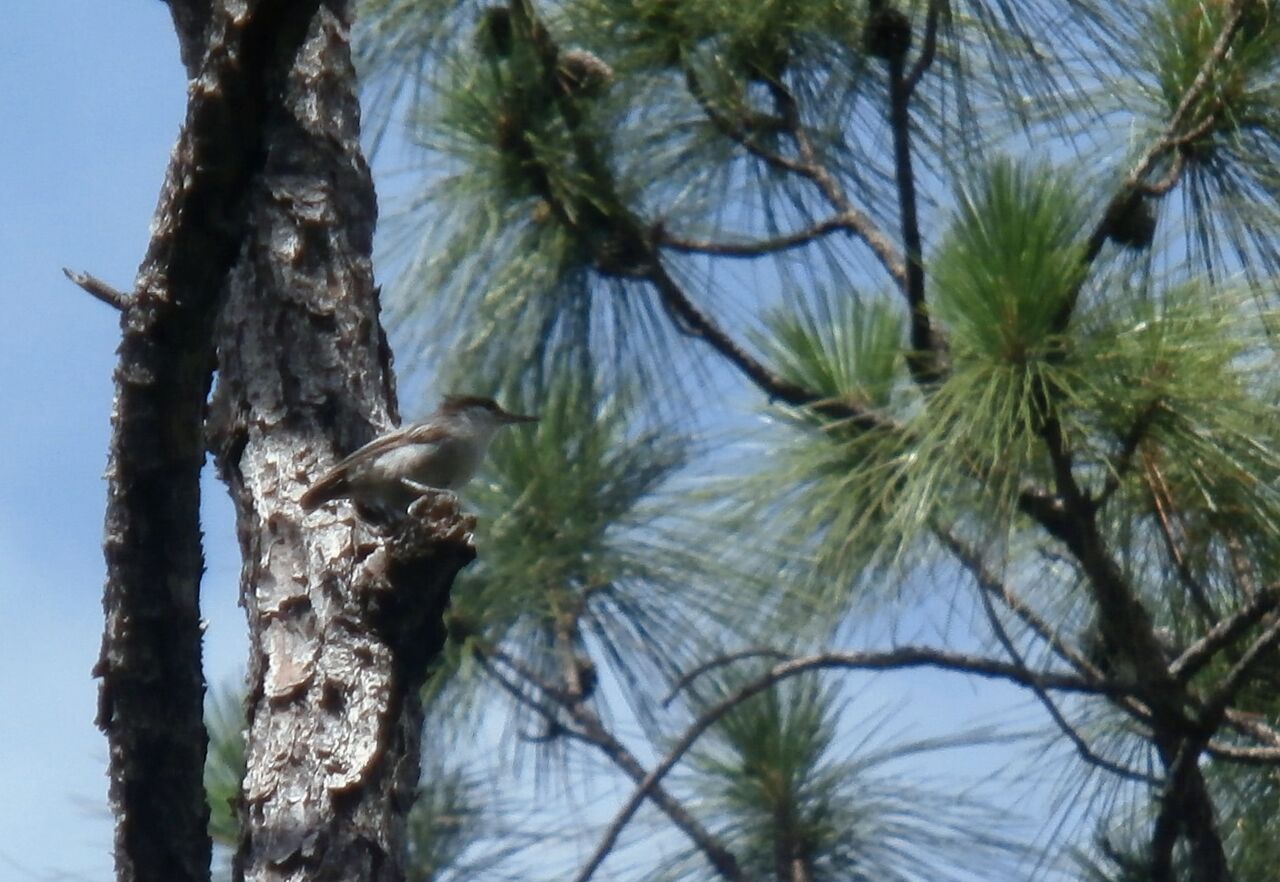 Credit: Matthew Gardner, University of East Anglia
On a three-month visit, the authors of a new paper and a team of Bahamian searched for the bird and both were able to report success in May, capturing video of it.
"Our researchers looked for the bird across 464 survey points in 34,000 hectares of pine forest. It must have been like looking for a needle in a hay stack. They played out a recording of the bird's distinctive call in order to attract it," says Dr. Diana Bell of the University of East Anglia.
The Nuthatch was spotted in a small area known as Lucaya Estates. During the research project, birds were seen and heard in three distinct but nearby locations within this area. They reported six sightings, and one had two birds together so they know there are at least two still around, though their sex is unknown.