Fresh off poisoning thousands by introducing tainted, illegal additives into vaping devices (including dangerous synthetic marijuana, which just resulted in a conviction), the marijuana supplement industry (cannabidiol, CBD) is under scrutiny again.
This time it is Rooted Apothecary LLC, of Naples, Florida,
for illegally selling unapproved products containing cannabidiol
with unsubstantiated claims that the products treat teething pain and ear aches in infants, autism, attention-deficit/hyperactivity disorder (ADHD), as well as Parkinson's and Alzheimer's disease, among other conditions or diseases.
They do nothing of the kind. None of it. Don't feed the frauds. Only one CBD product, a prescription human drug product to treat rare, severe forms of epilepsy, is legitimate and has been approved. Everything else is fake.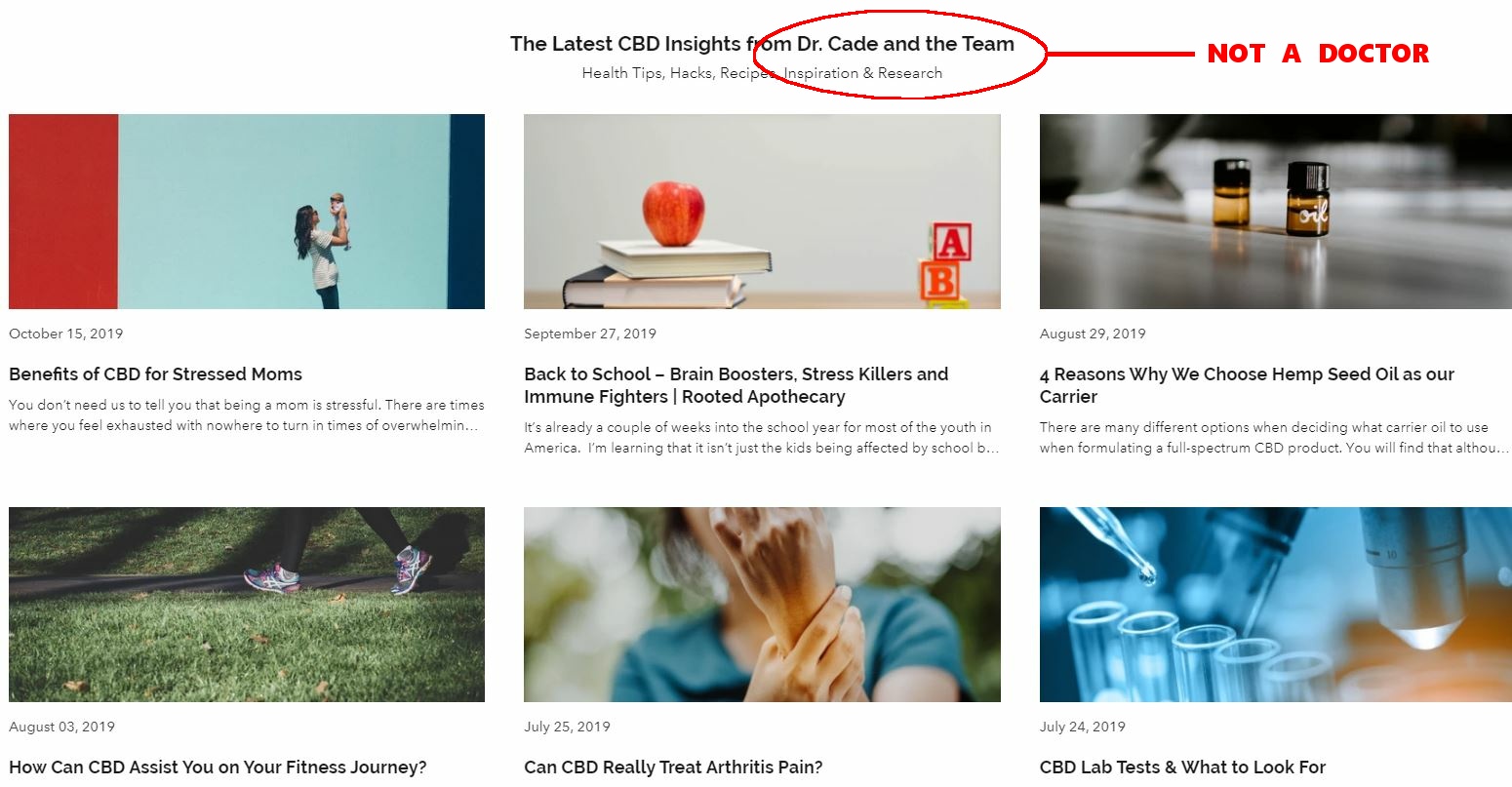 Cade Copeland is not a Dr., he is instead a Chiropractor.
Rooted Apothecary, through its online store and social media websites, unlawfully and unethically markets their CBD products as dietary supplements. Examples of the unsupported claims made by the company include:
"Instead of synthetic chemical[s] that can have safety concerns, this blend uses the best of nature to help calm the inflammation and pain of teething, while also promoting sleepiness for your little one."
"No matter what age, ear aches are a terrible, no good way to live each day! Our main priority was safety, effectiveness . . . as we formulated this for the entire family including our precious little ones. When the pain is bad, this roller goes to work for soothing pain, inflammation, and to battle against the bacterial/viral critters to blame."
"Increasing evidence suggests that CBD oil is a powerful option for pain . . . anxiety . . . and autism . . . It seems like an attractive and safe option for children."
"CBD oil may have neuroprotective properties and may protect against neurological conditions, such as Parkinson's and Alzheimer's disease."
"[P]ossible uses for CBD include helping with skin problems such as acne, autism, ADHD, and even cancer. It's often used in conjunction with traditional treatments to provide extra help. Children can use high amounts of CBD safely and without any risk."
Under the Federal Trade Commission Act, it is unlawful to advertise that a product can prevent, treat, or cure human disease unless the advertiser possesses competent and reliable scientific evidence, including, when appropriate, well-controlled human clinical studies, substantiating that the claims are true at the time they are made.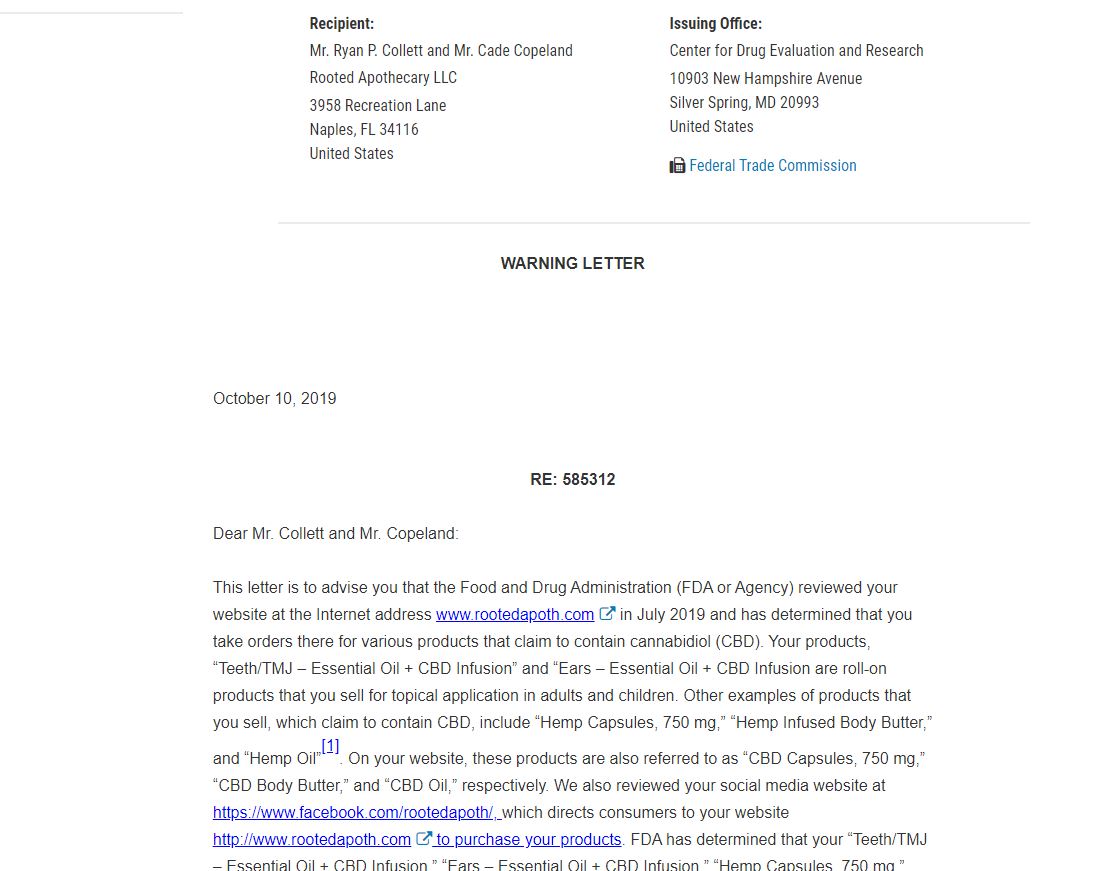 That hasn't stopped frauds like these two from selling supplements for therapeutic or medical uses.