Jennifer Wong
The "Science"-struck Bookworm

About Jennifer My column covers the latest primary research discoveries in the life-science discipline. Much of what is reported here are considered discoveries that I think are the most significant and far-reaching discoveries in the life sciences discipline, and are selected based on my screening of the latest research publications, and my effort to keep abreast with the latest research trends. My motivation is to share interesting and ground-breaking science stories that would hopefully appeal to readers at Science 2.0. I hope you enjoy it! A bit about myself: I am a full time science journalist who writes about research news in the life-sciences discipline. I am a featured writer at Science 2.0 (Since 2010), and am recently a contributor at the Lancet Oncology (Since 2013). My road to writing began shortly after completing my PhD in Neuroscience in 2010, where I specialized in spinal cord research. Yearning for a change in subject after a 6-year research project, I joined the Jia group at the UBC Brain Research Centre as a postdoctoral fellow, where I studied cancer stem cells in brain tumors, and how to selectively eliminate them with oncolytic viruses. To make use of the time I spend waiting for my western blots to run, or waiting for my cells and viruses to grow, I have taken up science writing as my hobby. I enjoy the opportunity to read about what's going on in the research world outside my lab, and to write about the most quirky and interesting discoveries. Having discovered Science 2.0. as a great outlet for my writing, I have started my own science column there in 2010, and have been contributing ever since.
Search For Articles By Jennifer
Jennifer's Gallery
Click on an image to see the full-size picture.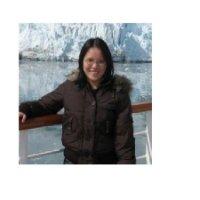 Click here to see all of Jennifer's photos.
Blogroll Jennifer hasn't added any blog recommendations yet.
Recommended Books Jennifer hasn't added any book recommendations yet.
Affiliates Jennifer hasn't added any affiliates.
Jennifer's Friendlist


Click here to see Jennifer's entire friendlist