Ever want to build your own launch rail?
Interorbital Systems
did, and sent me pictures.
I know, I know, you're thinking "aren't all the cool kids building their own rockets instead?" Yeah-- and what are they gonna launch them off, huh? Didn't think that far, huh? So you're going to show up in a desert or tropical island somewhere with a rocket and be all "where shall I stick this?" And the locals will be happy to tell you where to stick it. Trust me, you need a launch rail for your rocket. It's like the pod for the pea.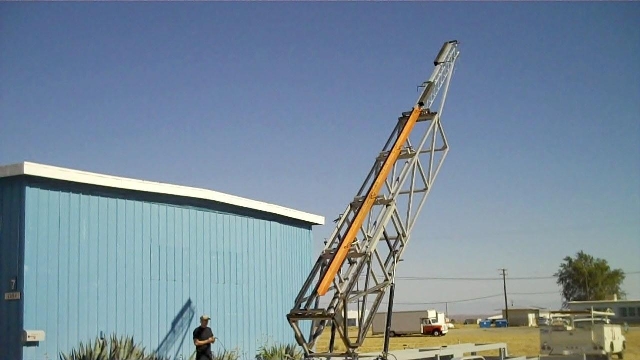 CPM TV Mobile Launch Rail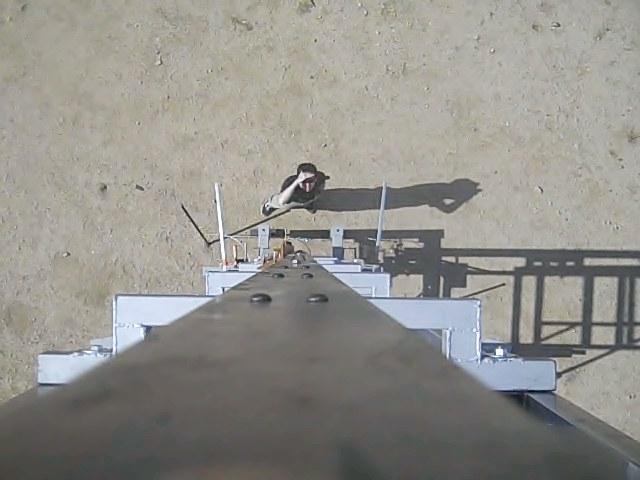 Looking down the CPM Mobile Launch Rail at Erik Reedy

"Ooh, it's so big", exclaims the crowd. See, that's the respect I'm talking about. And for the really trippy view, look at it the way your rocket will.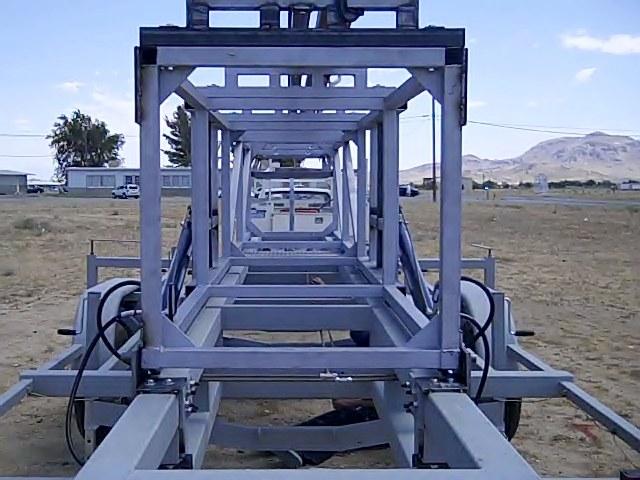 CPM TV Mobile Launch Trailer

Now aren't you glad you built it? And look at how cute and portable it is!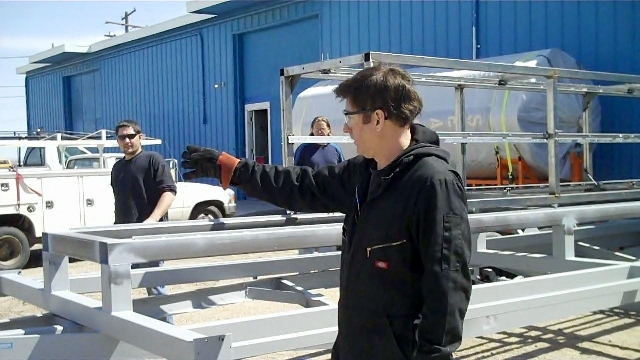 Roderick Milliron directing Ryan Edblad and Joel Kegel in assembling the mobile launcher.
"But wait" (you cry) "what if I want a big, sturdy test engine launch stand instead? A little hunk o' metal I can call my own. Something to impress the neighbors." Or, scientifically, a rocket test stand that can hold onto a rocket that is launching, and yet keep the rocket from going anyway. It's sort of the Lenny of launch stands, compared to the Squiggy of the portable launcher (or Lemmy vs George, if you prefer to be more literary). That does take a lot more metal, so here's that: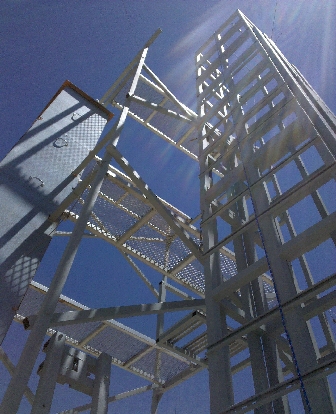 IOS' 30-ft tall vertical rocket engine test stand at Mojave Spaceport

That's enough heavy metal for today, kids. Now go out and build rockets and try not to blow up too much, ya hear?
(And thanks to Randa Milliron of
IOS
for the pics and captions.)
Alex
Launching
Project Calliope
, sponsored by Science 2.0, in 2011
News every Tuesday at
The Satellite Diaries
, every Friday at the
Daytime Astronomer