Humanity progresses thanks to the diffusion and sharing of human knowledge. In particular, scientific progress is brought forth by the sharing of ideas, measurements and experimental results among scientists, and the distribution of excellent education. We have grown very good at doing that, but can we improve the sharing of knowledge for the common good?
The answer is certainly yes, as the interconnection of the scientific community and the interdisciplinarity of its efforts are hampered by borders, language barriers, cultural differences, political influences, religious hindrances, education system challenges, and also by different conventions, policies, metrics in the different areas of scientific research.
The 7th USERN congress was held this week in Muscat, Oman. What is USERN? The acronym stands for "
Universal Scientific Education and Research Network
". USERN is an international organization founded and directed since 2015 by
Prof. Nima Rezaei
, a distinguished immunologist from Tehran University.
USERN
operates for the diffusion of science without borders, and for interdisciplinarity initiatives aimed at the progress of Science for the benefit of all.
I believe it is best to quote from the USERN statute to explain more carefully what is the USERN mission:
Our mission is to provide scientific and technical infrastructure in order to universally:
1. Validate ideas, facilities, human, financial and educational resources and determine their scientific credibility and reliability
2. Classify and grade ideas, facilities, human, financial and educational resources
3. Improve ideas, facilities, human, financial and educational resources
4. Connect and share ideas, facilities, human, financial and educational resources considering their scope and their grades and establish their collaboration
5. Allocate facilities, human, financial and educational resources to ideas with the most importance for improvement of human life.
The above is indeed a tough order, directed at improving science policy and the exchange of ideas among scientists of different disciplines. Yet USERN has an enormous potential to achieve those goals, in the quality and sheer number of its members - over 20,000 researchers around the world - and its advisory board, comprising over 600 scientists selected among the top 1% in 21 disciplines. Also, USERN is run by the fully volunteering work of a cohort of successful students, periodically selected from a large application pool. In fact, USERN is a fully non-profit, non-governmental organization.
During the past seven years USERN has been producing a wealth of collaborative scientific publications in many areas - over 1900 - and contributing to the organization of over 900 international schools and events. USERN has 50 offices around the world and has signed 130 memoranda of understanding with universities and research institutes around the world. At yearly intervals, the network distributes its USERN award to the most successful and promising under-40 scientists selected from a very large pool of applicants in five areas (formal sciences, physical and chemical sciences, biology, medicine, social sciences).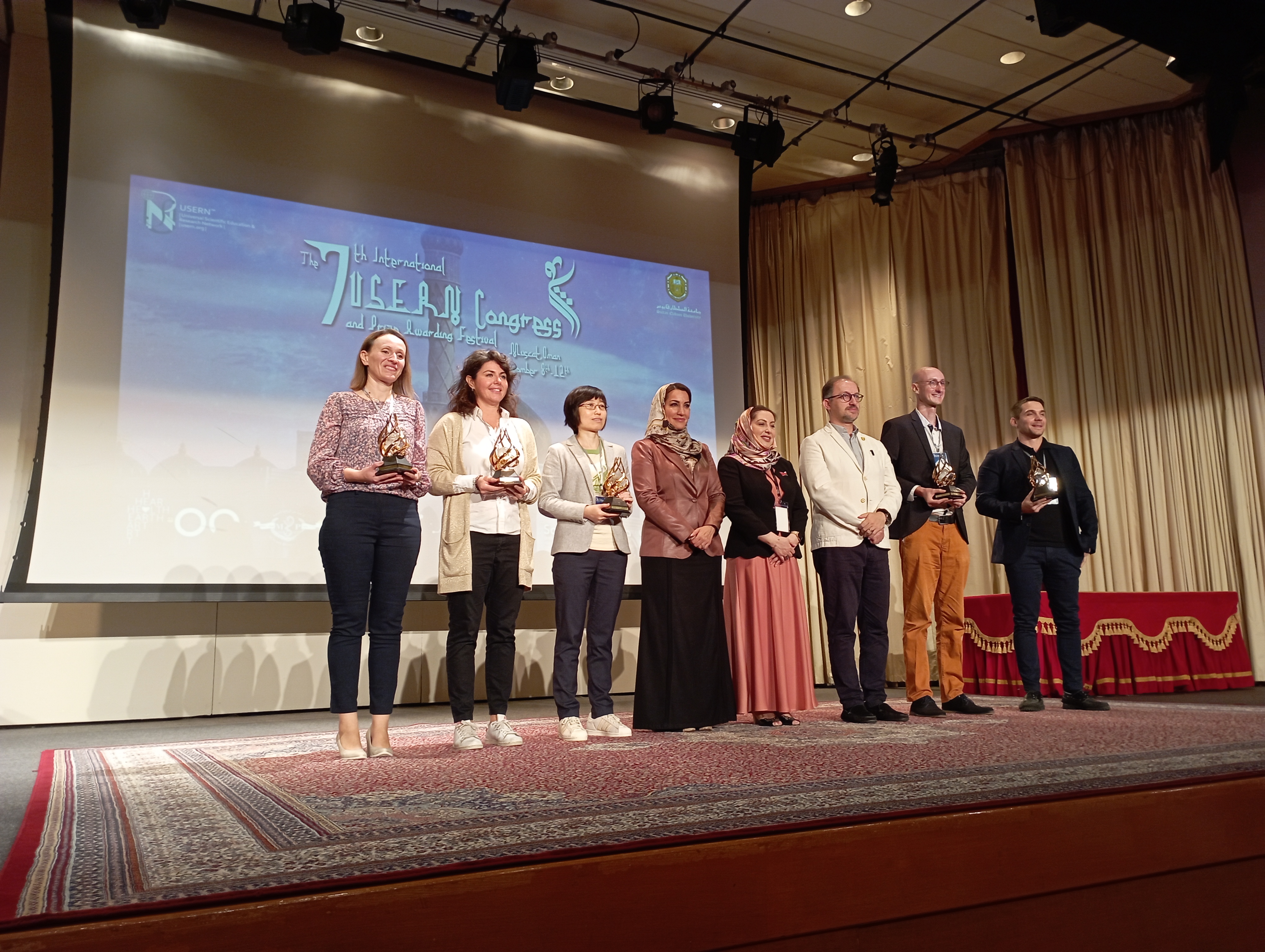 Above you can see the five USERN laureates in a group photo after their talks, during the final day of the congress: from left to right Mirjana Dimitrievska (laureate for the Physical and Chemical sciences), Sara de Biasi (laureate for the Medical sciences), Jianing Fu (laureate for the Biological sciences), her highness Mona bint Fahd Al Sahib from the Omani Royal family, Maha Al Khaduri (Assistant dean at Sultan Qaboos University), Prof. Nima Rezaei (USERN president), Fabien Lotte (laureate for the Formal sciences), and Joseph Firth (laureate for the Social sciences).
This year was special as it was also the time when the new President, who will stay in charge for three years (2023-25), was elected by the policy making council - a group of 21 advisory board members who in turn had just been selected by the advisory board, one per scientific area of interest. And the next USERN president will be... me!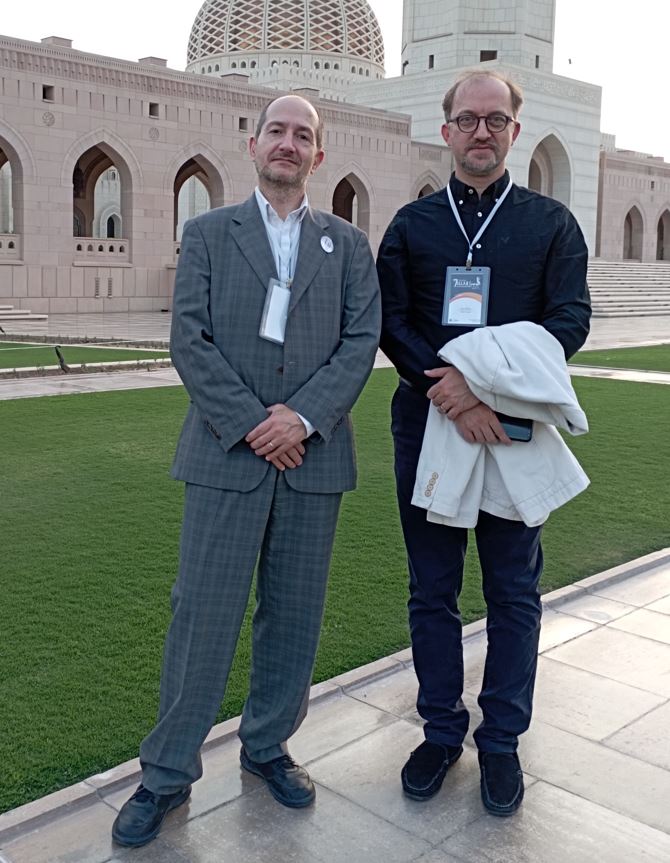 (Above, with Prof. Nima Rezaei, current president of USERN)
I am in fact very happy to announce here that starting January 2023 I will be leading USERN, with the help of its policy making council and its advisory board, and the guidance of USERN founder Nima Rezaei. As the organization has been running very well and has grown quite significantly over the past few years, I intend to change very little in its organization and general functioning, at least until we hit on great new ideas to improve our action.
We however certainly intend to become more visible, as our activities are certainly valuable and commendable, but less impactful if not identified and recognized as such by the scientific community. One of my first preoccupations will therefore be the one of improving our public reach, with the creation of a press office and a reorganization of the network's web site.
If you want to know more about USERN, or become a member, do not hesitate to visit its web page (the link is above). And if you are a scholar who wants to collaborate, organize a school together with us, participate in USERN research activities, or sponsor our prizes and events, please contact us!