Open Source For New Hydrogen Powered Car
A new hydrogen powered car unveiled in the UK is to be developed using open source methods.
The Riversimple Urban car was unveiled in public for the first time at Somerset House in London on 16th June 2009.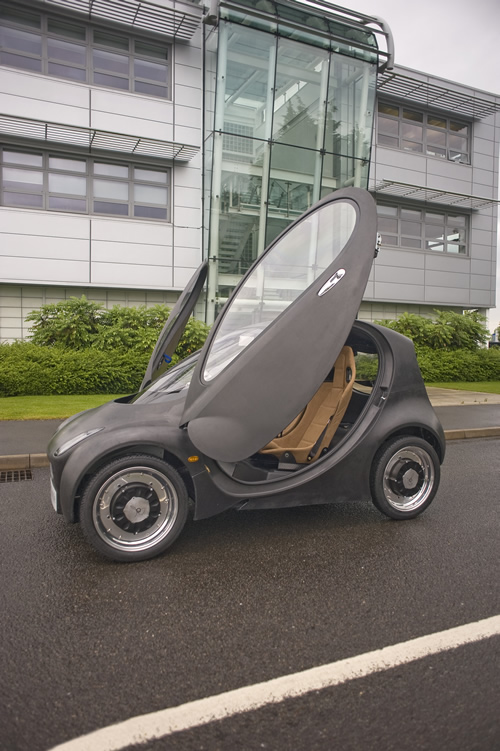 Image source: Riversimple.com
Riversimple pulled the sheet off its ultra-lightweight fuel cell Urban Car today in London and said it delivers a 50-mph top speed, a 200-mile range and fuel economy equivalent to 300 mpg. The company claims it also emits a paltry 30 grams per kilometer of CO2. The car features a 6-kilowatt fuel cell, which is miniscule compared to the 100-kW unit in the Honda FCX Clarity, but the developers say that's plenty for a vehicle that weighs just 770 pounds.
"This next generation hydrogen-electric car brings electric vehicles into a new stage where range, charge-time and cost are no longer commercial barriers," said Taras Wankewycz of Horizon Fuel Cell Technologies. The company provided the fuel cell that powers the car.
Source:
Wired.com
Riversimple expects to have 10 cars running by next year and that vehicle will be commercially available from 2012. Aimed at the urban market, it would cost £200 a month to lease along with 15 pence a mile to cover fuel and engine maintenance
Source:
Daily Telegraph
Riversimple is promoting its concept through various websites and media:
Twitter
Riversimple.com
40 Fires Foundation