Over at the
Journal of Cosmology
, an engaging open journal I've
discussed before
, there is a controversy over their book, "The Human Mission to Mars: Colonizing the Red Planet". Namely, Eurekalert refused to accept their press release. Says the JoC:
EurekAlert has refused to issue a paid-for press release announcing the publication of the book edition of The Human Mission to Mars. Over 120 top scientists, including 4 astronauts who walked on the Moon, co-authored this text.

Loving a good controversy, I eagerly awaited more details. Sure enough, version 2 of JoC's take on Eukeralert's stance came through.
Mr. McGinness, has now decided that we can only issue a press release if we have a Full-Time "Public Information Officer must be someone whose full-time job is media relations. Assuming that person is eligible, if that person would like to resubmit the press release, we will be happy to review it again."

The Eurekalert website itself says only that PIOs (Public Information Officers) can submit. They can pay per release ($135 for a not-for-profit, $300 for a commercial entity) or subscribe for one year ($1295/yr NPO, $2595/yr commercial). Mr. McGinness did not reply to my query in December to get his stance, so for now we can take the JoP stance as 'inflammatory but accurate'?
EurekAlert's site notes that "EurekAlert! is an online, global news service operated by
AAAS, the science society
", who I'll add are the publishers of 'Science' magazine. 'Science' and 'Nature' are the 2 top-flight journals everyone wants to get published in. EurekAlert has no specific connection to 'Science' other than being run by the same not-for-profit agency (AAAS).
The JoP stance is that
Clearly, Eurekalert's requirement that the Journal of Cosmology have a full time press officer before we can submit a press release about the book, The Human Mission to Mars, is arbitrary and discriminatory (and in violation of Federal Civil Rights Laws), and coupled with the $2,500 fee to join, makes it impossible for small journals or publishers to compete or to grow. EurekAlert is a business and represents the business interests of the parent company, science magazine. JOCs growth and increasing popularity threatens science magazine.
So there you have it. A bit of bravado, a bit of controversy, and an interesting clash of establishments.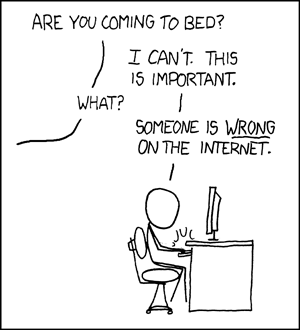 Alex
Tuesdays at
The Satellite Diaries
and Friday at
The Daytime Astronomer
(twitter
@skyday
)
*** Reposted from an email from the Editor at Journal of Cosmology ***
To All Reporters,

EurekAlert is owned by the magazine Science. But is Science in the business of advancing science, or controlling it? We have forwarded a message from Dr. Gil Levin, where he complains of science editors who make decisions based on the Bible, and who publish junk science which would not pass a normal peer review.

Dr. Levin makes special mention of their opposition to research suggesting there may be life on Mars. The Human Mission to Mars text has five chapters on this subject, and several more on planetary protection.

Our book was written by a veritable "who's who" of the best scientists, technicians and engineers in the world, including top scientists from NASA. What kind of people would try to stop this book?

Our editor, Rudy Schild of the Harvard-Smithsonian spoke with Mr. Patrick McGinness Director, of EurekAlert! McGinness is not a scientist and has a B.A. degree. Although he had never seen the book and is a nobody, Mr. McGinness disparaged the scientific reputation of the contributors and their work--we are talking about some of the best scientists in the world and top people at NASA and even at NASA headquarters!

When McGinness was challenged and accused of engaging in slander, he changed tune and gave new reasons for refusing to send out our press release:

"Anyone registering with our service... must be someone whose full-time job is media relations. Someone who is also an editor or publisher would not qualify... If there is someone at your organization who is a full-time press officer, please have that person register with us as a PIO. Assuming that person is eligible, if that person would like to resubmit the press release, we will be happy to review it again."

The criteria is a "Full Time Press Officer"!!! What has this to do with science?

"Science" has a great name "science." But is it really dedicated to science? If they did not have the name "Science" would anyone submit an article to or read the journal? Are editors who make decisions based on the Bible, credible? Are editors who are not scientists qualified to determine what should be published? It has been said that Science rejected over 10 paper which later earned the authors a Noble Prize.

The criteria that we have a full time press officer, is absurd. EurekAlert is Run By Non-Scientists whose job is to prevent the distribution of scientific information which the editors oppose, and this is why they refused to distribute our press release about a major book, written by over 120 top scientists and four astronauts, two of whom walked on the Moon.

The conduct of EurekAlert and Science magazine is an outrage and you can be sure that for them this is just business as usual.